Shakopee, Minnesota is no stranger to challenging weather. Long hot summers and harsh winters take a toll on your roofing system. Depending on the season, different types of storms take place in Scott County. From hail storms to rain storms, we know what kind of damage can be done. That is why at Gold Star we make it a priority to be available 24/7 for storm damage repair in Shakopee, MN.
It's difficult to detect when your roof has been hit with a casualty, especially if it occurs in a place where you cannot see from the ground. Because of this, insurance companies still cover damages up to a year after the storm. This gives you time to put in the insurance claim weeks and months after the incident. We will work with the company's insurance adjusters to make sure everything is processed correctly.
We believe the sooner you can assess your property, the better. Contact us right away to analyze the roof to determine if any wind damage or hail damage was done.
Severe Weather Damage In Shakopee MN
Just about anything can happen if a strong enough storm comes your way and your roof, gutters or siding are not in good shape. Particularly, the roofing and siding are the gateways to greater catastrophe to your home or business if not in solid condition.
We fix the following for storm damage repair in Shakopee, MN:
Deteriorating Roofing Materials
Daily wear and tear happens throughout the years for your roof. Typically, you can depend on your roof lasting between 10-15 years after a new installment. However, if your roof is coming close to the end of its better days and a storm comes along, it risks being severely damaged. Storm damaged roofs consist of weakened roofing materials that easily ripped off and blow away. Water leaks and rotting begins when missing roofing materials are not replace immediately.
Shingles are especially imperative to replace right away if broken or missing. Weakened shingles are susceptible to rain damage if they are cracked. Rain can force shingles to pull away from your roof, causing leaks and exposing your property to even further damage.
Cracked and Broken Gutters
Gutters are heavily weighed down by extreme weather caused by storms. Gutters are vulnerable if trees are located right next to your home or business. Thunderstorms and severe wind storms shake branches uncontrollably, slamming the gutters for hours. This has the potential to cause them to crack or break apart altogether.
Rotten Siding
Usually, storms have two main ingredients: wind and water. As wind slams into your property, it chips away with rocks and debris. This creates openings for water to seep in through cracks. If the siding does not have time to dry out then mold and rotting will begin to take place right away.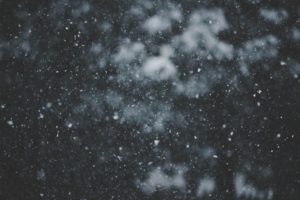 Damage Assessment
After the storm has passed, it's important that you inspect your home or business for any leaks. The first place to start is the attic. If water damage is spotted in the attic, check for water stains on your ceiling and walls of the rooms below.
Once you've reviewed the inside of your property, check on the outside for missing pieces of your roof. If you find that a tree has fallen on top of your home, contact us right away to confirm if the structure is compromised.
Above all, stay safe when inspecting your home or business. If you need to check the top of the roof, contact us since we have the proper equipment.
Gold Star Solutions
At Gold Star Contracting, our highly trained roofing professionals use advanced training and specialized equipment to quickly locate the areas of the roof that have been damaged and to restore your Minnesota property to pre-storm condition. From repairing structural damage to replacing damaged roofing materials or exterior surfaces, our goal is to make things right fast.
Our customer service team is available all hours of the day to make sure you feel safe in your home. After a devastating event, you need a team you can trust to return your property, and your life, to normal.
About Shakopee, MN
Shakopee, Minnesota sits southwest of downtown Minneapolis and is considered a suburb of Minneapolis-St Paul.
The Upper Midwest is a more fun place to be because of what you can find in Shakopee. Valleyfair is the largest amusement park around. The park features more than 75 rides and attractions, making it a memorable spot for kids of all ages!
Canterbury Park is another great place local to the area. It is one of the two major horse racing track in the state. During the winter time, the park is still open for concerts and other live events. They continue the spirit of competition with winter snowmobile races instead of horses.
Think You Might Need A Repair Or Roof Replacement?
As a GAF Certified Roofing Contractor, we are qualified to help you get the perfect roof for your property. Ask about our other certifications!
It is important that your roof is in the best condition possible. Our roofing repair services are not limited to just Shakopee. We are proud to serve surrounding communities such as Apple Valley, Cottage Grove, Inver Grove Heights , Eden Prairie, and more! We also do full storm damage restoration.
Contact us for a free consultation!