Your roof is the first line of defense against extreme and harsh weather known to the state of Minnesota. And after a certain period of time, your roofing system might get to the point of needing a complete renovation. That's why for commercial roofing in Apple Valley MN, Gold Star Contracting is a leading roofing company.
Most people don't think about their roof until it's too late and they end up having to replace the enting roofing system. That's why it's important to keep an eye on your roofing system so you don't miss the signs of common roof associated problems every homeowner faces in Minnesota. The sign will help you to contact your commercial roofing contractors before it's too late.
Let's take a look at the most common roofing problems that lead to roof replacement.
Commercial Roofing Apple Valley MN – A Leaking Roof
A leaking roof is one of the most common roofing problems every homeowner faces. From shingles to tiles to slates, all these can lead to damaging your roof. And this problem cannot be fixed with waterproof metal as they get cracked after a certain period of time.
The leakage may occur in the following places like:
In low spots
Around chimney
Under damaged shingles
Near gutters
Around skylights
Near pipes and vents
It's not easy to always monitor these areas. That's why for people in Minnesota, it's important to hire contractors with an excellent reputation for commercial roofing in Apple Valley MN. to solve these problems, consult the commercial roofing contractor to possess biannual testimonials. For such cases, it's always better to contact the roofers rather than trying to solve it by yourself.
Commercial Roofing Apple Valley MN – Improper Roof Installation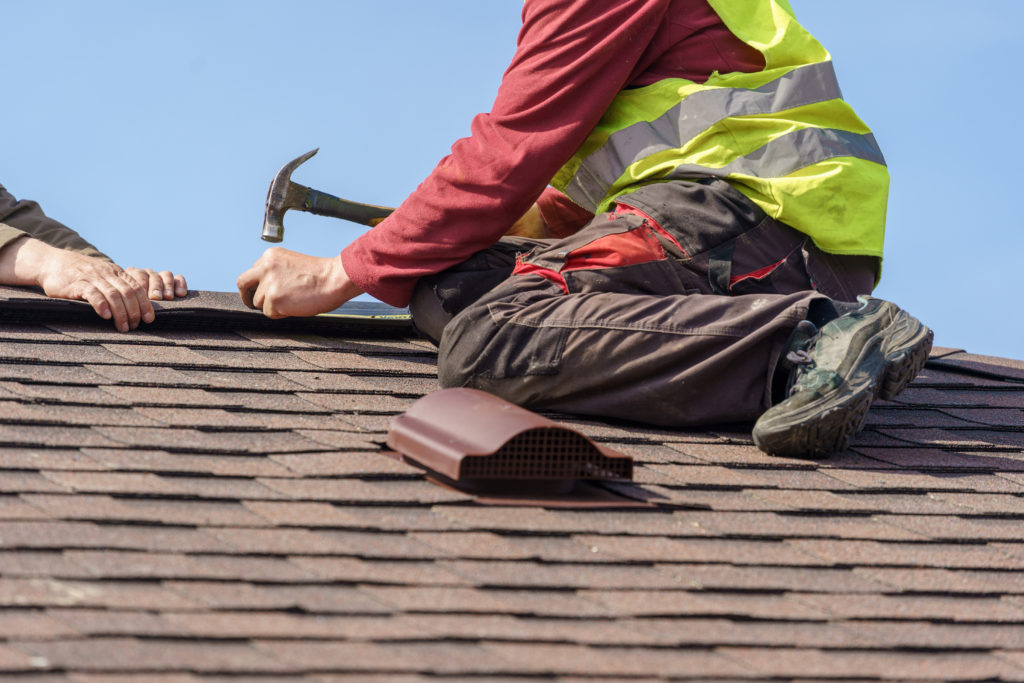 The improper installation of your roof is another common problem most homeowners face. The improper installation lessens the lifespan of the roof, increasing the possibility of other roofing problems like leakage, rooting, crack etc.
For the/ residents of Minnesota, to avoid such trouble, hire experienced workers in commercial roofing Apple Valley MN to properly install your roof. Faulty installation of roof also leads to poor drainage at HVAC, around the sealing of vents or pipes and multiplies the frustrations associated with roof maintenance.
Commercial Roofing Apple Valley MN – Roof Flashing
Another common roofing problem every household faces is roof flashing. Flashings are used to seal roof system edges, penetrations, slopes, walls, perimeters, drains, all other areas where the roof covering is terminated or damaged. The main function of it is to prevent water from finding a path into the building so that no leakage occurs.
The materials of roof flashings are either galvanized steel or aluminum depending on the type of roof. Mostly the area around the chimney, windows, skylights are made of metal. The most frequent culprits for deterioration of roof flashings are oxidation and weather.
To avoid such a nuisance, contact experienced commercial roofing contractors for better results. Professional roofers cut and shape their flashings out of aluminum or steel so the flashings can sit over the surface properly using caulk and roof cement. This way the rooting will not appear loose.
Commercial Roofing Apple Valley MN – Clogged Gutters
When gutters are faulty, jammed, broken water will be backing up into the roof. And when this happens, the water will eventually flow into the eaves and damage the walls or roof surface. To prevent water damage caused by faulty gutters, check the gutters for debris, or broken parts regularly. For Minnesota residents, you can contact any company for commercial roofing in Apple Valley MN to install screens on the gutter openings. The screens prevent leaves and limbs from getting into the system.
About Apple Valley MN
Apple Valley is a picturesque city in northwestern Dakota County. It's a suburb of the Twin Cities in the State of Minnesota. With a population of more than 54,000, it was named as the 17th best place to live in the United States in 2013.
When Apple Valley was first established in 1858 as Lebanon Township, it remained a farming country for over a century. Later residential developments started replacing farmland in the mid-1950s. Every year, Apple Valley hosts "Apple Valley Freedom Days" on the 4th of July. The festival includes the biggest parades featuring local marching bands, many local businesses, and service organizations and also holds a carnival and a fireworks display during the event.
During winter Apple Valley holds Winter Carnival that includes events like ice skating, children events, a medallion hunt, and contests. The city is one of the best places for tourists. It homes art galleries, world-class museums, and theaters. It has the perfect balance for high-end living and serene landscapes. From May to June, you can enjoy the Splash Pad season in Kelley Park or see the animals up-close at Minnesota Zoo in their living environment.
Why Choose Us
At Apple Valley MN, Gold Star Contracting offers affordable roofing materials at the best price. And not only that, the offer comes with free consultation and estimation. With more than 20 years of market experience in the commercial Roofing Apple Valley MN, our company has established itself as the go-to roofing company for the good people of Apple Valley MN.
We are GAF certified and offer Zero Money Due Until Completion Service. With our company as your commercial roofing contractor, you can rest assured that you will get the best roofing service for the best price.
Warranties
Gold Star Contracting offers the best and the longest warranties in commercial roofing Apple Valley MN. Unlike other commercial roofing contractors, we offer a 10-Year No Leak Warranty service for the newly built houses. And for the repaired roof or replacement roof job, we offer a 2-Year No Leak Warranty service.
We also provide an Upgrade Your Warranty System policy unlike other companies of commercial roofing Apple Valley MN. With our metal roofing policy, you can upgrade your warranty system to the GAF Golden Pledge Warranty System. The policy lets you upgrade all your roofing materials. Ask about or workmanship warranty today.
Get A Free Estimate
The Apple Valley MN residential and commercial roofing services have to contend with extreme weather. It's always freezing, snowy, and windy. The highly recommended metal roofs can protect from storm damage in the winter. Avoid the need for exterior remodeling from hail damage.
Other than that, it's partly cloudy year-round. So the homeowners of Apple Valley MN have to take extra precaution in choosing the right roofing materials and commercial roofing contractors for their houses or businesses. And with a renowned roofing and siding company like ours by your side, you can rest assured that you will get the best quality services for your home and business.
To get a free roof estimate and consultation service, contact us at Gold Star Contracting or call us during business hours at (612) 221-4553. Get your free quote and start on your roofing projects today!