Is your home in need of residential roof replacement or repair? If so, the worst thing you can do is wait to get it fixed. We've been in the roofing services business since 2007, so we fully understand the value of roof maintenance, especially for storm damage caused by wind and hail.
If you're looking for quality roofing performed by the best roofing contractors in the game, Gold Star Contracting is here to help. Please reach out to us today if you're interested in a residential roof replacement or repair.
Our team of roofing construction professionals is fully-certified and readily available to assist with roof repairs for a range of residential roofing systems. We give it our Gold Star guarantee that we'll use only the highest quality materials to keep your home protected for years to come.
Common Signs You May Need Residential Roof Replacement
Not sure if professional roofing construction is the right decision? Here are a few common signs that your roof would benefit from maintenance or replacement.
Roofing shingle damage
Shingles have fallen off
More than 20 years old
The rooftop is drooping/sagging
Evidence of leaks or water damage
The roof is visible from the attic
Honestly, there's a lot to consider when exploring roofing companies. When determining if roof repair or replacement is the best choice, you need an expert you can trust. Gold Star Contracting offers free estimates to help you decide which roofing options are best for your situation.
Our Residential Roofing Services: Replacement and Repair
We offer the best residential roof replacement and repair in the region, and we stand by our work. Our experienced contractors work with slope roofing and various residential roofing materials. Please take a few moments to learn more about the roofing problems we can tackle.
Deteriorating roofing materials
One of the most common issues we encounter with residential homes is breaking down roofing materials. The primary causes of deteriorating roofing materials are extreme weather conditions, exposure to UV rays, and natural wear and tear.
Deteriorating pipe boots
Like roofing materials, pipe boots slowly break down over time. Flashing elements and intake vents deteriorate similarly, causing water to leak inside through the roof. Even the smallest amount of water can cause massive damage when gone unnoticed.
Missing or torn shingles
Although many asphalt shingles come with a lifetime warranty, missing or torn shingles are widespread, especially in regions with harsh winters. If even one shingle is missing, water damage could occur. If you notice issues with your asphalt roofing, give us a call.
Clogged gutters
If you don't clean your gutters twice a year, they'll be clogged fast. Throw a few bad storms into the mix, and sludge and debris accumulate fast. The good news is that it's an easy fix. All you need to do is pick up the phone or send us a message.
Rotting fascia
One of the primary causes of rotting fascia is improper installation. Aside from poor work quality, lousy weather and aging are to blame. Unfortunately, rotting fascia is irreversible, meaning you'll likely need replacement. If you notice damage or mold/mildew near the fascia, give us a call so we can get you sorted before it's too late.
The City of Cottage Grove, MN
Gold Star Contracting has serviced Minnesota since 2007, and we know all about the harsh weather patterns in the region. With head offices in Shakopee, we see the firsthand damage caused by Minnesota winters, not to mention hail damage.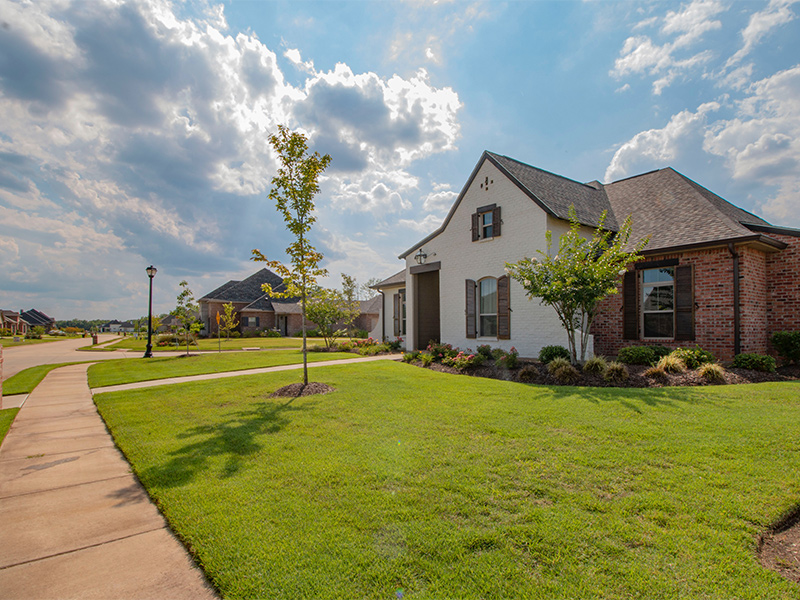 But don't let your home be a victim to mother nature. The best thing you can do is take steps to protect your home now so that your residence is secure during the next big storm.
On average, Cottage Grove, Minnesota, gets 48.4 inches of snow per year. Add this to an average January low of 5.4° and precipitation 112.3 days of the year, and roofing issues are bound to happen. The good news is that Gold Star Contracting has seen it all, and we're here to help.
Schedule Residential Roof Replacement with Gold Star Today!
Gold Star Contracting prides itself on high caliber work, from the materials to the contractors. Not only are we good at what we do, but we love doing it. If you have a home in the area and are looking for top-notch residential roof replacement, call us today.
We'll do our best to deliver a gold star performance for the best price possible. Take a quick moment to read through our BBB ratings and learn what our past clients say about our work!
If you need help navigating insurance claims, rest assured we can take care of that. Just head over to the insurance claims section on our website to learn more. Otherwise, we'll get you started with a free estimate ASAP!
Other Expert Services from Gold Star Contracting
Commercial Roof Replacement and Repair
Multifamily Roof Replacement
Storm Damage Repair
New Construction Roof Installation
Siding Installation and Repair
Gutters Installation and Repair