Have you recently experienced storm damage? Perhaps your roof is older than 20 years, and it's beginning to show signs of aging. If this sounds like a familiar scenario, then it's probably a good idea to consider residential roof replacements or repairs.
Our roofing contractors are highly trained in all aspects of residential roofing. We can help you get a superior roof that will stand the test of time. After all, protecting your home and its belongings is something we take very seriously. You can rest assured we will take care of every detail to ensure the final product is top of the line.
In Minnesota, harsh weather conditions take a toll on all types of roofs. That's why it's vital to use roofing materials from world-renowned manufacturers. If you want the roof to hold up for the maximum amount of time, the products need to be high-quality. It's also important that the roofing installation is carried out with absolute precision.
Residential Roof Replacements And Repairs
The first step is to decide if a roof repair is enough to fix the issue. If not, you will probably need to opt for a complete roofing replacement. While repairs are great for addressing minor damage like missing shingles, they aren't recommended for comprehensive issues. Especially if your roof is already several decades old.
If you need help determining which one is best, our roofing professionals are happy to lend assistance. We will inspect your home and provide an accurate and transparent assessment. Some factors that influence the outcome are the square footage of the affected area, the required materials, and the extent of the damage.
As a community-focused company, we try to keep the roof replacement cost as cheap as possible. We strive to deliver services that are affordable as well as first-rate.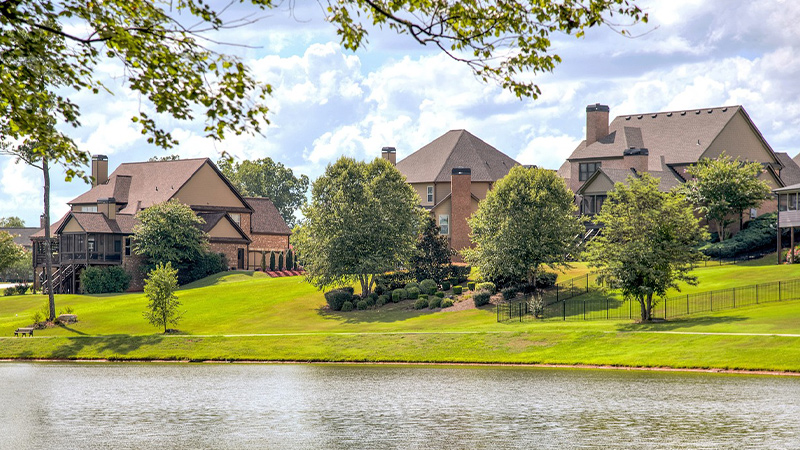 When To Replace Your Roof
Although there is no exact timeframe to replace your roof, most roofs need to be replaced between 20-50 years. It really depends on the type of roof, your location, and the age of your house. Other circumstances, like storm damage, could mean you need to do so much sooner.
In general, the best way to extend the life of your structure is to maintain your home each season. A shingle roof is much more susceptible to wear and tear than a metal roof (for example). This means you'll want to keep an eye out for common problems. If you notice any, get them fixed as soon as possible. Here are some issues to be aware of.
Deteriorating roofing materials
The number one cause of roof repair is the deterioration of materials. Most notable is the asphalt shingle. If they are missing or damaged in any way, be on the lookout for a leak in your roof. Of course, the extreme weather conditions in Woodbury exacerbate these kinds of situations.
Gutter debris & rotting fascia
When gutters get clogged, water doesn't drain correctly. When this happens, the water overflows, causing the fascia to rot. It may also affect the foundation of your home, which is a major concern. Even the smallest instance of water damage can cause massive problems.
Storm damage
In Minnesota, bad weather can happen all year long. From unexpected hail to high winds and thunderstorms, the natural elements can destroy homes in a few moments. If you've experienced recent storm damage and need emergency help, GSC is here to serve. Roof insurance claims are one of our specialties.
About Woodbury, MN
The city of Woodbury is part of the Minneapolis–Saint Paul metropolitan district. It sits eight miles east of Saint Paul along Interstate 94. As the eighth most populated city in Minnesota, there are many points of interest. Some of our favorites are the Afton Alps, Lake Phalen, and Battle Creek Regional Park.
If you have a home in this area, it would be our pleasure to serve you. We can take care of all your roofing needs, including residential roof replacements and repairs, commercial roofing, multi-family roofing, storm damage repairs, siding, and gutters.
Contact Us For Your Free Estimate!
As a GAF-certified roofing company, you can count on us for your next roof job. We have served Shakopee and beyond with the best roofing since 2007.
To get started with a free in-home consultation, please contact us today! We are certain you will enjoy the Gold Star Experience.