On average, asphalt roofs in Minnesota last around 20 years. If your home is nearing the mark or there is noticeable wear and tear, it may be a good idea to call in the roofing professionals for a residential roof replacement.
In Wayzata, the intense weather conditions take a toll on residential homes of any age. The rain, snow, and hail, paired with freezing temperatures, can cause materials to deteriorate quickly. If you're in need of a dependable roofing partner, we are here to serve all your residential roof replacement needs.
Your Go-To For Roofing Replacement & Repair In Wayzata
The first step is to decide if a roof repair or replacement is best. Our roofing contractors are experts in their trade. They can help you determine the best path forward with a routine inspection.
Although we have experience with many types of roofs, asphalt shingles are our specialty. This roofing option is ideal for homes in Minnesota because they are affordable and highly durable. For those willing to spend more money, metal roofing is an excellent alternative. It's not uncommon for this material to last well over 50 years – even under harsh conditions.
If you have any questions about getting an asphalt shingle roof, please contact our team for more details.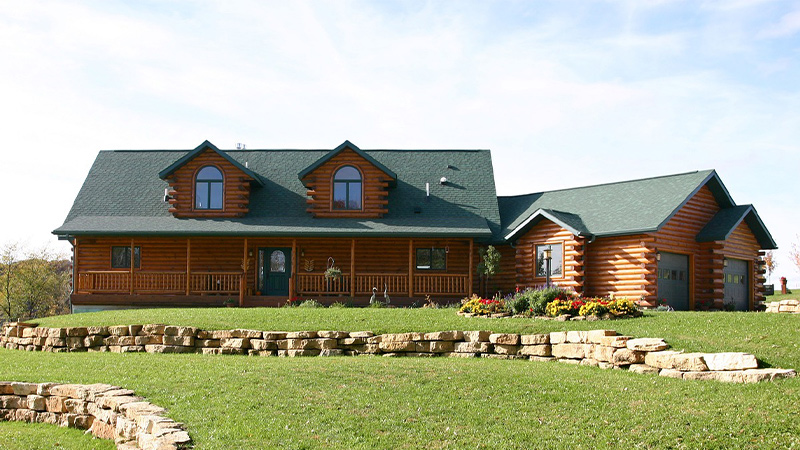 When To Replace Your Roof
In the meantime, we highly recommend taking some time to check your home after each season. If you notice any obvious signs of damage, it's best to take action immediately. Otherwise, the situation will only get worse. Unfortunately, we've seen this happen time and time again.
Here are four warning signs to consider. Although this list is not exhaustive, it covers the basics.
Damaged shingles
When shingles are damaged, the roof is exposed to all kinds of elements. While a small crack or tear may seem like a minor issue, it can end up causing major problems down the road.
Basically, all it takes is one bad storm for water to penetrate your roof. That can occur during a heavy thunderstorm or even when snow and ice melt quickly. The only way to avoid these situations is to repair or replace broken shingles immediately.
Deteriorating roofing materials
It's important to keep an eye on all components of your roof. This includes pipe boots, vents, and flashing, to name a few. Similar to shingles, even a small fracture is enough to subject your roof to serious damage.
Another factor is poor installation. Even if your roof has no wear and tear, an improperly installed material puts you at significant risk for rapid deterioration. Moisture may accumulate, causing shingles to curl and blister quickly. If you notice these signs, it's important to address them.
Storm damage
Unsurprisingly, storm damage is the number one cause of roof damage in Wayzata. Bad weather can occur all year long which is why it's vital to use high-quality products from certified brands.
Luckily, storm damage repairs are one of our strong points. If you need help with roof insurance claims or an inspection, we can lend professional assistance. From wind and water issues and everything in between, our team has you covered.
Rotting fascia & clogged gutters
Roofs are designed so that water runs off (and away from) the house. However, there are many circumstances that cause these systems to fail. If the gutters are clogged, water damage could negatively impact your fascia, not to mention the foundation.
The best way to avoid rotting fascia and ice dams is to maintain the drip edging and gutters. These materials should always be in good condition. After all, efficient water routing is essential to your home's longevity.
Serving Wayzata, MN
Wayzata is a community about 12 miles west of Minneapolis along Lake Minnetonka. As a western suburb of the Twin Cities, there is much to see and do in Wayzata, Minnesota.
The city is known for its wealth of services and products. It has a strong business community and no shortage of shops, boutiques, and delicious restaurants. We recommend visiting Wayzata Depot, Noerenberg Memorial Gardens, and the Dakota Rail Regional Trail.
Contact Us For Residential Roof Replacement
If you have a home or business in Wayzata, Minnesota, contact GSC for your next roof job. As a GAF-certified roofing company, it's our duty to get the roofing installation done efficiently and quickly.
Of course, our customer service representatives are happy to estimate the costs to replace a roof. Please contact us today to get started with a free quote!