In Minnesota, residential roofs experience a lot of stress from the harsh weather conditions. Although you may not realize it, the effects slowly start to add up, taking a toll on the integrity of your structure. Other times, a storm may roll through, causing massive damage overnight. Whatever the cause, you've landed on the right page if you're in the market for a roof replacement.
At Gold Star Contracting, the needs of our customers come first. We've served the twin cities region since 2007 and have vast experience with all aspects of home improvement. Our roofing contractors can lend assistance with most types of roofs, especially asphalt roofing. From standard three-tab shingles to architectural shingles, our replacement specialists can do it all.
We make it a point to ensure all our roofing experts are fully licensed and up-to-date in all the best practices. Whether you need the roof inspected or are simply looking for ways to boost your curb appeal, GSC is here to serve.
Deciding Between A Roof Replacement And Repair
Unlike many other companies, we approach every job with honesty and integrity. There are many times when a complete replacement is not necessary. We promise to be straightforward in these situations and suggest a roof repair instead. When a replacement is a good idea, you can rely on us to come up with a roof replacement cost that is accurate and in your best interest.
No Nonsense Residential Roofing in Saint Louis Park, MN
For every job, our experts will protect your home with the finest roofing materials available. As an Owens Corning Preferred Contractor, we are meticulous and professional. With over 1,500 roof renovations under our belt, we have the skills and experience to get the job done right.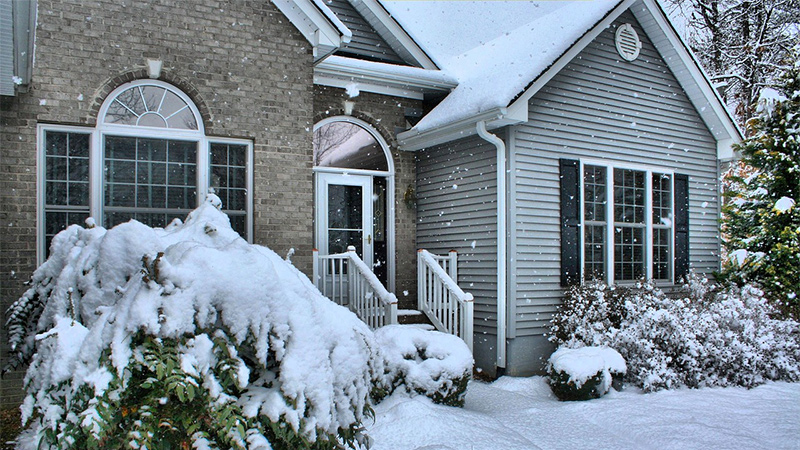 Signs That It Might Be Time To Replace Your Roof
Below we take a few moments to explain some indications that a replacement is the best way forward. Keep in mind that the list is not exhaustive. However, it does cover the basics.
Damaged roofing materials
One of the most common reasons for roof replacement services is the deterioration of roofing materials. Many events may cause damage to your roof, but natural wear and tear are at the top of the list. In Saint Louis Park, Minnesota, the primary culprits are snow, ice, hail, and destructive UV rays from the sun.
The best way to prevent damage is to ensure the roofing installation process is completed properly. This is especially true if you are dealing with an asphalt shingle roof. In our experience, inefficient shingle installation techniques are common in Minnesota. Unfortunately, this results in significant issues down the road.
Broken pipe boots
In addition to deteriorating roofing materials, the next thing to look out for is damaged pipe boots. It doesn't take more than a small crack for water to get under the roofing deck. When that happens, you are probably looking at a roof replacement. The same is true for any other aspect of flashing.
Clogged gutters
Even though clogged gutters may seem insignificant, they cause much bigger issues when unchecked. The buildup of leaves and debris, in combination with water, creates a slime. The added weight pulls down the gutters creating a trap for water. Eventually, water accumulation starts rotting the roof, leading to leaks and other kinds of damage.
Major remodel
It's not uncommon for clients to pursue a roof replacement project after a major exterior remodel. They do this for continuity – to avoid a combination of old and new roofing. Often, these homeowners are getting ready to sell their homes and want to boost their value. Other times, they simply want to optimize the look and feel of the residence. Whatever the reason, our team is here to help.
Other roof replacement signs: missing/ripped shingles, rotting fascia, spongy sheeting, growth of mold and mildew
About Saint Louis Park, Minnesota
Saint Louis Park is a suburb in Hennepin County, about 6.3 miles west of Minneapolis. According to the last census in 2020, the population was just over 50,000. Nearby cities include Edina, Golden Valley, Minnetonka, Plymouth, and Hopkins, to name a few. It was founded in 1852 and incorporated on November 19, 1886.
Gold Star Contracting can take care of all your residential roofing needs in Saint Louis Park. From simple procedures like installing an ice dam to getting a total replacement, we treat every home like one of our own.
Reach Out For Residential Roof Replacement in Saint Louis Park
Considering the harsh winters in Minnesota, it's vital that your home can withstand everything mother nature throws at it. For a top-notch roofing company that is dependable, meticulous, and certified, look no further than Gold Star Contracting.
Since 2007, we've worked hard to earn our gold-star reputation and strive to deliver masterful roofing services that stand the test of time. Call us today if you'd like to get started with a roof replacement. We can also lend assistance with storm damage repair. Feel free to contact us for a free quote and consultation anytime.
We look forward to speaking with you!