Edina, MN homes are subject to the harsh weather conditions only people in Minnesota know.  That means it is critical to keep your residential roof in top shape. What happens when your roof wears out? That is where our team at Goldstar Contracting can help with your residential roof replacement in Edina, MN
How We Help You
Whether your roof needs just a simple repair or a full replacement the team at Goldstar Contracting can help you out.  Our team will inspect your roof and provide you the best cost effective options available to you.
Once we start working on your home you can expect nothing but the best from our team.  We will ensure that all your residential roofing needs are taken care of.  We use only the highest quality asphalt shingles roofing materials.
Not sure if a new roof is right for you? Let our team show you how a new roof can reduce your average costs for your energy bills. We can show you the most energy efficient roofing materials on the market today
Residential Roof Replacement
Did you know the average roof only lasts about 20 years?  If your house was built in the early part of the 2000's it is time for you to think about replacing yours soon.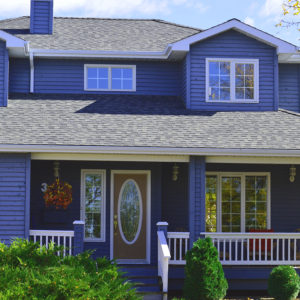 Our expert team will come to inspect your aging roof for signs that it may need to be replaced.  We evaluate your roof to look for telltale signs of wear and tear.
Here are some signs that your roof needs to be replaced. Learn more about these signs here.
Significant granule loss: This is caused by the normal wear and tear of shingles over time.  When you start to see significant roofing granule in your gutters or near your downspouts.
Curling of shingles: you may start to see asphalt shingles curl up over time.  This is usually caused by the material drying out.  This is a sign that your roof needs replaced very soon.
Broken or missing shingles: Seeing broken or missing shingles is a sign that you will likely have a leak soon.  It is imperative to get the damaged or missing asphalt shingles replaced immediately before more damage happens.
Contact us today for your free inspection.
Roofing Repair
Occasionally your roof may not fully require a replacement.  This usually happens due to storm damage or something impacting the roof like a branch from overhanging trees.  Other damages can include a rotting fascia, moisture penetration near roof vents or plumbing vents, or ice dams.
If you leave these problems unchecked over time they will build up and may cause significant issues with your Edina, MN home.  Though it may seem insignificant at first, mold build-up from a slow leak in your asphalt roof can cost thousands to mitigate and may lead to health problems.
Storm Damage & Insurance Claims
With the extreme weather that happens around Edina, Storm damage is likely to occur at some point during your roof's lifespan.  Between the ice and snow in the winter and the potential for hail through the spring and summer, Minnesota has all the makings for storm damage to your home.
After a storm comes through it is always a good idea to inspect your roof for any signs of damages or leaks.  If you find them, you most likely don't have to worry about the cost because your insurance will usually cover the damages.
When you do find damage to your roof, dealing with insurance for the repair or replacement can be a daunting task.  Our team not only can assess your roof but assist you in getting your repair or replacement completed in a timely manner. We have worked with many of the major home insurance companies in the Edina area.
Why Gold Star?
As Minnesota locals, we know the area best and take pride in protecting our communities. Although our team is based in Shakopee, we travel up to 100 miles away to assist Minnesota's farther neighborhoods and provide top of the line services.
Don't just take our word for it, as our certifications and experience speak for themselves. With an A+ rating from the Better Business Bureau and Owens Corning Preferred Contractor, Gold Star Contracting is well known for reliability, hard work, and expertise.
The Edina, MN Community
Situated immediately southwest of Minneapolis in Hennepin County, Edina has a population of 47,941. It is a first-ring suburb known for its shopping and dining, its parks and recreational facilities and the excellent quality of life for residents.
Edina is unlike any other city! With distinctive, walk-able neighborhoods, a variety of churches, schools and parks, there's something for everyone. Edina is home to a number of acclaimed eateries, boutiques and an annual Art Fair that shouldn't be missed. And if you want renowned music, art or theater, Minneapolis is just minutes away.
Edina is also the home to world-class public and private schools. (That includes great preschools!) The public high school is consistently ranked among the top 2% in the country; even so, the tax rates are lower than many areas of the Twin Cities. Fairview Southdale Hospital, a top-quality fast response medical facility, is located in Edina, as are many corporate headquarters, including International Dairy Queen, Regis and National Car Rental.
Contact Us today!
Roofing is what we do.  If your Edina Minnesota home is in need of a roof repair or replacement our team is ready to help you.  We will give you a free inspection and provide you with recommendations to match your budget.  Contact our team today to get your residential roofing project completed today!
To get a free estimate and consultation service, contact us at Gold Star Contracting or call us during business hours at 612-254-0854. Get your free estimate today!