Are you looking to hire an expert roofing company for roof replacement in Roseville, Minnesota? Gold Star Contracting is happy to lend assistance!
With our professional roofing team, we offer competitive roofing costs and ensure superior craft and outstanding value. Whether it's determining the roof pitch, calculating the roofing square footage, or exploring different types of roofs, our experts have you covered.
We understand the importance of providing accurate estimates based on the size of your roof. Our specialists will make sure you receive transparent information on square foot pricing and average costs.
Affordable Roof Replacement Services Near Me
At Gold Star Contracting, we pride ourselves on providing affordable roof replacement services near you in Roseville, MN.
Our goal is to ensure that you receive the best value for your investment. We understand that the roof replacement cost can vary widely. It really depends on the material. Not to mention other factors like the size of your roof and any additional repairs or upgrades.
That's why we provide detailed estimates for jobs over 100 square feet, taking into account all the necessary details. It's our way of making sure you have a clear understanding of the pricing, including the labor costs.
Speak With A Replacement Specialist
Asphalt Roof Specialists
When it comes to asphalt roof replacement, Gold Star Contracting is your go-to team in Roseville, MN. Our roofing contractors are specialists in installing and replacing asphalt shingle roofs.
Asphalt shingles are a popular choice for their durability and versatility. With proper installation and regular maintenance, some brands can last between 20 and 50 years.
Our team is experienced in working with different types of asphalt shingles. In addition, our team can recommend the best options for your specific needs and preferences. We prioritize quality materials and professional techniques to ensure a long-lasting roof for your home.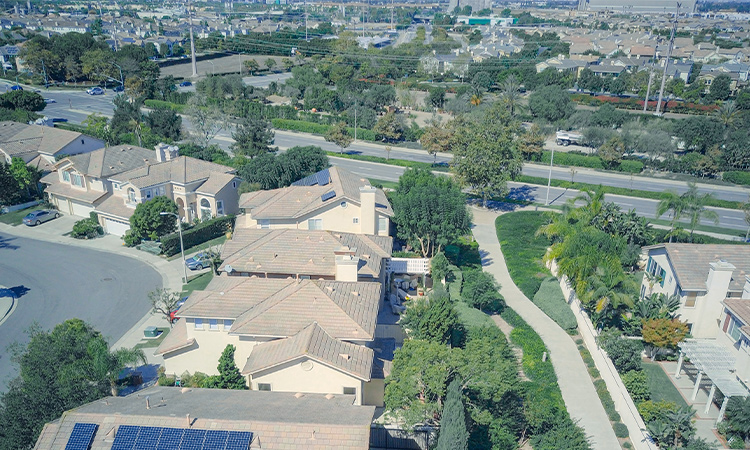 Local Storm Damage Assistance
Living in Roseville, MN, means being prepared for severe weather conditions. After all, issues like wind and water damage can compromise the integrity of your roof.
At Gold Star Contracting, we provide local storm damage assistance to help homeowners recover from these situations. Our team understands the challenges of dealing with roof damage caused by storms. Without a doubt, we are here to assist you every step of the way.
From assessing the extent of the damage to working with insurance companies, we ensure a smooth roof replacement process.
Recognizing the Need for a New Roof
Recognizing the signs that indicate the need for a new roof is crucial for maintaining the integrity of your home. Here are some common signs to look out for:
Water damage: Stains on the ceiling, peeling paint, or mold growth can indicate water damage and a failing roof.
Roof repairs: Frequent roof repairs may be a sign that your roof is nearing the end of its lifespan and needs replacement.
Age: The average lifespan of a roof is around 20-30 years, depending on various factors. If your roof is older, it may be time to consider a replacement.
Steep roofs: Steep roofs can pose additional challenges and may require professional roofing expertise for replacement or repairs.
A Stress-Free Roof Replacement Process
At Gold Star Contracting, we understand that a roof replacement can be a significant undertaking for homeowners. That's why we strive to provide a stress-free process from start to finish.
Our team will guide you through each step, from the initial consultation to the final installation. We handle all necessary permits and ensure compliance with local building codes. Rest assured, you can trust us to deliver a seamless and efficient roof replacement process.
About Roseville, Minnesota
Roseville, Minnesota is a vibrant and picturesque city located just a short drive from downtown Minneapolis. Known for its scenic beauty and friendly neighborhoods, Roseville offers a great place to call home.
Furthermore, the city is characterized by a variety of architectural styles, including different types of roofs that adorn its homes. From traditional gable roofs to modern flat roofs, Roseville showcases a diverse range of roofing designs.
Schedule Your Free On-Site Inspection Today!
Don't delay in addressing your roofing needs. Avoid the pitfalls of DIY roof replacement with affordable roofing services that last. Reach out to Gold Star Contracting now to schedule your free on-site inspection.
Our friendly team is ready to assist you in Roseville, MN. It would be our pleasure to provide you with top-notch residential roof replacement services that you can trust.