Your roof protects you and your family from the elements. Every 15 years or so, a roof replacement is necessary. Your roof is constantly keeping out inclement weather such as rainwater, snow, and all of the natural elements that may wreak havoc on furniture and belongings. This is why having a sublime and well rated local roofing company on your side is so important!
The winters in Minnesota are lengthy and arduous, and can easily damage a subpar roof, and the summers are scalding, creating a dire need for residential roofs that are made with quality and longevity in mind.
This is why we at Gold Star Contracting is the top local roofing company in Inver Grove Heights. Homeowners continue to consider us for their roof repairs and roof replacements for our quality materials, superior workmanship, and outstanding value.
Before a small issue becomes a large expensive fix, we can help homeowners save money by fixing any major roof problems. Listed below are some of the emerging signs that you may need residential roofing repair.
Building Age May Be a Consideration for Roof Replacement
Knowing the age of your building is crucial when it comes to the deterioration and longevity of your roof. If your home is anywhere between 15-20 years old, it may be time to start coming up with a plan of action for your next steps.
That's where we at Gold Star Contracting come in. One of our local roofing company specialists will give you a free consultation service and estimate what stages of repair your roof may need, and the next steps needed to ensure a timely and quality fix.
Roof Buckling and Decking
If your roof does not appear flat, or anything that resembles or could be described as "dents" or "buckles", you as a homeowner could have a serious issue with the foundation, or decking, of your roof, and may be in the market for a serious roof replacement or repair. The decking is where all of the vital pieces are placed, so it needs to be strong and sturdy. If the decking goes unchecked, it could cause internal rotting and structural issues. This is often caused by an unknown leak.
Algae and Flashing Problems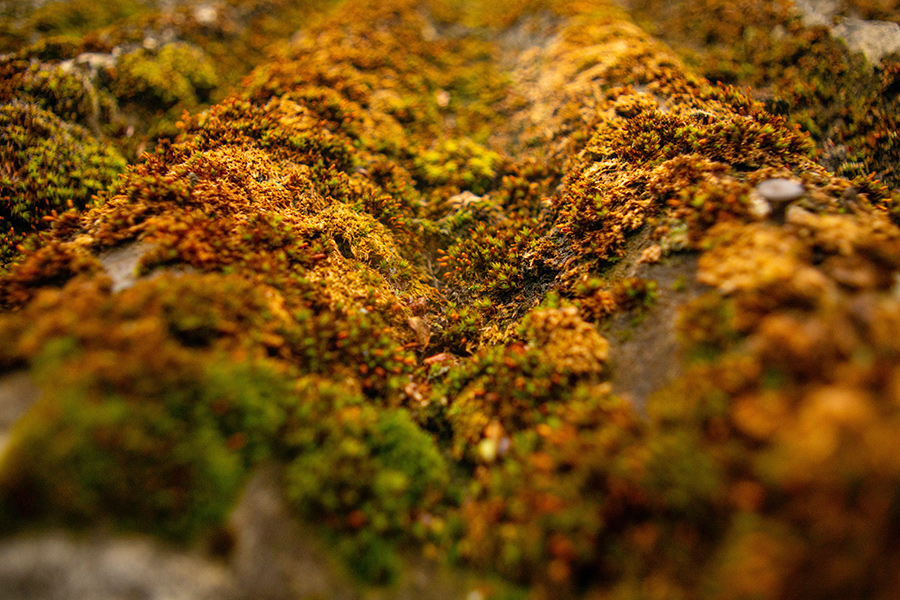 Flashing is a vital part of the residential roofing process, and water intruding on places like skylights and chimneys could cause leaks, and therefore water damage. This is intensely damaging to the integrity of your roof when installed improperly.
That is why we provide the most thorough step by step process when it comes to installation.
This saves many homeowners the headache of dealing with unseen damage that could be wreaking havoc above their heads.
Another widespread and impactful issue that many homeowners deal with living in Minnesota is algae. Algae is a very simple non flowering plant that lacks stems and leaves and is born in moist and watery environments. This and moss are extremely widespread issues. These plants thrive in shady and humid environments, and cause absolute devastation on the structural integrity of many residential roofs.
Loose Shingles and Ceiling Water Damages May Require Roof Replacement
Loose shingles can be caused by a myriad of reasons, one of the top being improper installation. Over time, this can cause them to loosen or fall off. Natural elements should also be taken into account such as rain, snow, and hail that with enough force, can knock pieces off of your roof. We usually recommend that a trained professional should replace the missing shingles. But over time, but with enough missing, it may be best to consider a plan for replacing the roof altogether.
This same concept can be said for water damage. Water damage is usually caused by water leaks and is an early warning of more serious issues. This can also be fixed by a trained professional who inspects the underside of your roof and checks the crawl spaces of attics. If there is extensive damage, the professional may also recommend that you consider a complete replacement..
Asphalt Shingle Granule Damage and Loss
When there is an extensive buildup of roofing granules, which look like sand is clogging your gutter and drainage systems, this could be a sign that your roof needs a total replacement. Small accumulation of granule residue is usually completely normal, but excessive amounts can clog your system. If you need to constantly scoop out mounds of sand from the gutters, you should contact one of our professionals immediately.
Why Choose Gold Star Contracting for Your Roof Replacement Services
We are a GAF certified professional roofer company and an Owens Corning Preferred Contractor. These certifications mean that we have taken the appropriate time and resources necessary to ensure that proper roofing techniques are being used and that all of our resources are made of quality materials.
With all of our years of experience in the residential roofing industry, our team understands how stressful a roof replacement can be. We work our absolute best to ensure the process is as easy, affordable, and as quick as possible. We also have a superb customer service team that takes the time to ensure your customer satisfaction.
Once the roofing process is completed, we maintain communication with our customers to make sure their roofs are up to standard.
For more questions and comments, reach out to us today at Gold Star Contracting in Inver Grove Heights, MN.
About Inver Grove Heights, MN
We serve Dakota County, the home to several natural wonders and beautifully scenic parks and nature reserves such as Lebanon Hills Regional Park, Fort Snelling State Park, and the majestic beauty of the Mississippi National River. Not only that, but Inver Grove Heights is also considered to be one of the best places to live in Minnesota.
Inver Grove Heights boasts several delicious and unique restaurants, and is only a short distance from the renowned Mall of America. The area is diverse with both nature and country air, but also everything you may need around you with some of the most popular stores and markets right in your vicinity, and downtown St. Paul right around the corner.
Contact Us Today!
To get a free estimate for your roof replacement or repair in Inver Grove Heights, MN, contact us at Gold Star Contracting or call us during business hours at 612-254-0854. Get your free estimate today!