Of all major repairs on your home, maintaining and replacing your roof is arguably the most important.
The health of your roof is imperative to ensuring you, your family, your belongings, and your investment are protected.
With harsh Minnesota winters bringing snow, ice, and hail storms, it's almost inevitable that your roof will need some repairs or be entirely replaced at some point.
Have you noticed water stains on your ceiling, or maybe a few shingles have gone missing? Then you've come to the right place as it sounds like it's time for a roof inspection and most likely some repairs or a replacement.
Roof Replacement In Chaska, MN Considerations
Replacing a roof can feel like a daunting process. The various materials, colors, styles, how much time it will take, choosing a reputable company to work with, considering costs, calculating a return on investment…
The list goes on.
Here are Gold Star Contracting, our goal is to simplify the process. We will work with you to meet your budget and exceed your expectations, guaranteed.
Talking with one of our expert roofing contractors will help you make sense of what your home needs.
We will talk you through the different materials, what is best for you, your options, and so on. We want you to get the best possible value with the best possible outcome.
We're also more than happy to work with your insurance company and adjusters to complete an insurance claim if need be too.
Why Gold Star Roofing?
At Gold Star Roofing, we're here to help you tackle all your roof repair and roof replacement needs, from start to finish. Our highly-trained roofing contractors have you covered.
We take pride in our status as GAF Certified Weather-Stopper Contractors® and Owens Corning Preferred Contractors. Meaning we meet incredibly high industry standards.
This way, you know you're trusting your roofing needs with professional, dependable contractors who will do the job well.
We understand facing a food replacement can be a stressful time. But trust us, it really doesn't have to be.
Let us handle everything and take the worry off of your hands. We're a roofing company with customer service like you've never experienced before.
Roof Replacement And Roof Repair Causes In Chaska, MN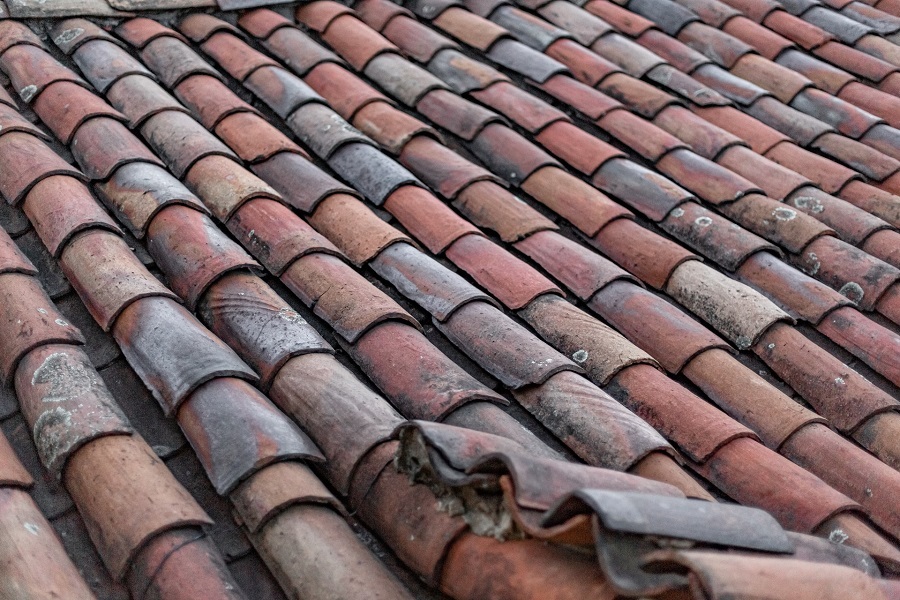 General Damage
As Minnesotans, we know all about the harsh Minnesotan winters. Damage can occur at any time of year. But the snow, sleet, freezing temperatures, rain, and ice are particularly damaging to your roof.
Preventing ice or snow from building up in gutters and downspouts is virtually impossible. However, gutters full of ice or a roof plagued by dangerous ice dams are wearing on your roof.
High winds can also easily knock one or more asphalt shingles off. Hail and other storm damage can crack underlying sheathing. Both leaving your home vulnerable to leaks and rotting.
Depending on the extent of this damage over time, your roof may need to be replaced or repaired.
Deteriorating Roofing Materials
As your roofing ages, you can expect it to deteriorate. This deterioration is accelerated by exposure to the elements.
You may notice that your roof doesn't look as flat as it once did. If you're noticing any dents or buckling of your roof, this is a serious issue that will need to be fixed as soon as possible.
Flashing, the material that prevents water intrusion near joints and valleys in your roof is often first to wear. When it does, your roof is vulnerable to accelerated damage.
With the proper installation of a new roof and roofing materials from our experienced roofers, you can expect a new roof to last a lifetime against the elements.
Increase Your Home's Value
If you're planning on reselling your home soon, replacing your roof is an excellent way to boost curb appeal and improve your home's overall value.
Choosing the right color, pattern and texture are a subtle, yet powerful way to attract potential buyers to your property.
If your roof is missing shingles, the flashing is damaged, or simply showing general wear and tear, it may lead buyers to believe the home hasn't been properly cared for.
A new roof is a symbol of safety, soundness, and protection.
Replacing your roof at the right time is crucial. If you wait too long, damage and deterioration may increase the cost of your roof repair or roof replacement project.
If you're already at the point of no return due to these issues, we're happy to solve your roof replacement problems.
About Chaska, MN
Chaska is a small town about 30 minutes outside of Minneapolis, Minnesota. A town where everybody knows your name, and we pride ourselves on being involved with our tight-knit community.
Chaska's mission is to become the "#1 small town in Minnesota," but if you ask any of the residents, they'll tell you it already is!
With over 70 miles of trails and many beautiful parks, there are tons of opportunities to get outside in Chaska with your friends, families, and loved ones. The benefits of getting out into nature are numerous, and Chaska is a great place for it!
During the summer, catch a Chaska Cubs game at Chaska Athletic Field! Afterward, visit the Friday Night Summer Concert Series at Chaska's City Square Park for a charming and intimate listening experience. A wonderful way to spend warm summer nights under the stars.
We are so grateful for the opportunity to serve the community we love! Which is why we take pride in our work, and we take pride in being a part of the Chaskan community.
We appreciate each and every one of our customers and look forward to providing you with quality roofing services anytime you need roof repair or roof replacement.
We know how important your home is to you. It's where you should feel your most safe and secure!
Need a roof replacement in Chaska, MN? Take the first step towards protecting your home from Chaska's harsh winters and talk to one of our expert roofing contractors about your roofing problems.
<h3><strong><a class="button-cta button-cta-yellow" href="https://goldstarcontracting.com/contact/" target="_blank" rel="noopener">Get a Free In-Home Consultation</a>.</strong></h3>