Since 2007 Gold Star Contracting has been delivering dependability, longevity, and high quality roofing services. If you have a home or business in Hopkins, Minnesota, consider Gold Star Contracting for roof replacement and residential roofing services.
We can assist with a range of roofing, siding, and gutter services as listed below. As always, we offer all our customers free estimates and on-site inspections.
Our Core Roofing Services Include:
Residential Roof Repair and Replacement
Commercial Roofing Services
Multifamily Roof Replacement
Storm Damage Repair
New Construction Roof Installation
Siding Installation
Gutters Installation
Our residential roofing contractors are masters of their trade because they ensure that every square foot is perfect, no matter what. We start by working with the best roofing materials in the game. Some of our go-to brands are Owens Corning and GAF.
In addition, we have accreditation by the BBB and are a Lead-Safe EPA-Certified Firm. Moreover, our roofing systems will last up to 50 years because they come with extended full-coverage warranties.
If you need a hand with asphalt roofing, roofing installation, water damage, or an accurate estimate of the roof replacement cost, Gold Star Contracting is here! We're proud of our highly-ranked roof repair service and want to build a beautiful residential roof that stands the test of time.
Choose The Best Residential Roofing Team For The Job
Over the years, our roofing contractors have worked day and night to ensure all our customers are happy. Luckily, the hard work has paid off as we now enjoy a long list of Five Star Google Reviews. Please take a moment to read through some of them on our website.
If you're feeling uncertain that residential roof replacement is a good idea, you should take a moment to assess your roofing deck for damage. Keep your eye out for places where ice and water could have leaked, especially where asphalt shingles are missing.
Depending on the amount of damage, we might be able to assist with minor repairs. We work with asphalt shingles, gutters, and siding.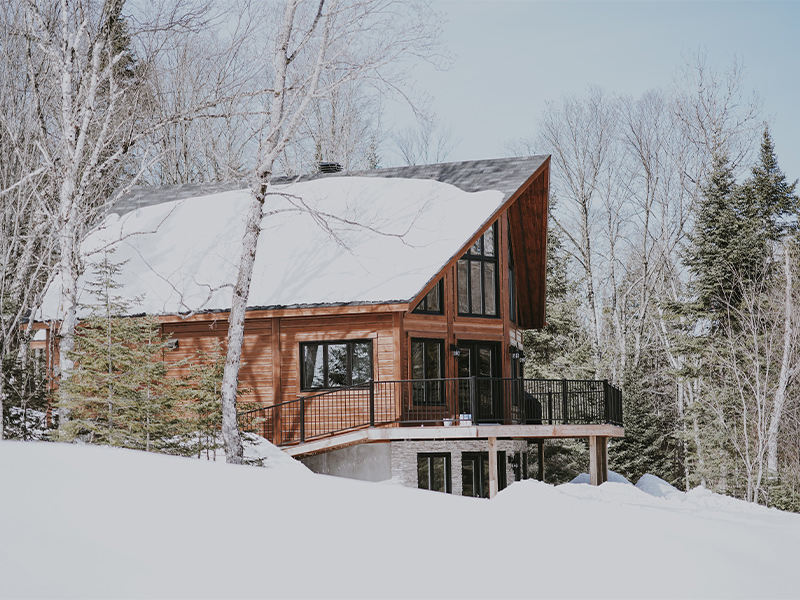 If you want to learn more about the roof replacement warning signs, continue to the next section. After that, we will explain more about the roof insurance claims process for storm damage.
Common Signs You Need Replacement Roofing Service
On average, residential roofs in the USA last around 20 years. If you own a home close to this age, you would likely benefit from roof replacement services. The best way to know for sure is to inspect your home. Be on the lookout for these critical issues.
Damaged or missing shingles
Loss of granules around the downspouts
Discoloration and fading of the roof
Ongoing gutter debris
Our roofing specialists suggest roof inspections a few times per year. Considering the winter is long and harsh, you should take care of roof maintenance in the off-season. That way, your roof is secure for any Minnesota weather.
Roof Replacement and Repair Projects
Below is a list of some of the most common issues we deal with regularly. Call us if you get to the end of this page and still have questions. Our customer service representatives are always on standby, ready to answer.
Damaged roofing materials – The breakdown of roofing materials is one of the leading causes of residential roofing repair. Most cases, deterioration results from extreme weather and daily wear and tear. The third factor (and most overlooked) is UV rays, which may contribute to roof issues over time.
Deteriorating pipe boots – Daily wear and tear is responsible for a lot of roof damage. But the same goes for deteriorating pipe boots. These kinds of features (along with flashing) can begin to peel away and split. The problem is that water can get in when this happens.
Shingle replacement and repair – Are you missing some of your shingles? If so, your roof is very susceptible to damage, even if you have more than one layer of shingles. It doesn't take more than a small crack for water to seep. And once that happens, it creates the perfect environment for mold and rot.
Gutter issues – Even a small amount of debris can clog a gutter. But adding in a little bit of water creates a recipe for sludge. When sludge accumulates, it weighs enough to damage the gutters, making the problem even worse.
Decaying fascia – Over the years, we've noticed that once gutters and flashing break down, the fascia is often quick to follow. If your fascia has mold, mildew, or decay, there's a good chance it will spread to the rest of your roof. If you notice issues with your fascia, let our experts repair the damaged segment or provide a quote for a complete replacement.
Roof Insurance Claims and Storm Damage
With nearly two decades in the local roofing industry, we know our way around insurance claims and storm damage. If you've recently experienced storm damage, take a deep breath.
Give our team a call today, and let us take care of your roofing insurance claims. Our experts know what to do in almost any situation. Just follow these six steps and start the roof insurance claims process with ease of mind.
1. Once the storm is over, inspect your residence for damage
2. Remember to document each incident thoroughly
3. Go over the details of your insurance policy
4. Contact a reputable local roofing company
5. Keep your eye out for contingency contracts
6. Get on the phone with your insurance agent
The City of Hopkins, MN
Hopkins is a small suburban town in western Minneapolis. Throughout the year, residents in Hopkins, Minnesota, may encounter a range of intense weather, most notably snowstorms, freezing, hail, and high winds.
If you have a home in Hopkins, don't make the mistake of putting off a roof repair. Contact our roofing pros today and get your roof in shape before the next big storm.
Contact Us For Top-Notch Roof Replacement & Repair Service!
We have a solid reputation at Gold Star Contracting for providing outstanding quality, superior value, and world-class materials. Since 2007 we have taken care of 525 storm damage jobs, 549 new roofing projects, and more than 2,750 roof renovations.
As always, we offer free estimates and at-home consultations. Contact us at 612-254-0854 or hit the gold button below to get started! We look forward to providing you with a gold star experience!