Are you needing a reliable residential roof replacement service in Brooklyn Park, Minnesota? Look no further! Our roofing company is here to provide you with top-quality roofing systems and exceptional service.
With our team of expert roof installers and extensive knowledge of local building codes, we guarantee a hassle-free roof replacement process for your home.
Top Rated Roof Replacement Services
At Gold Star Contracting, we understand the importance of a well-maintained roof. Not to mention, attention to detail for every square foot. As a leading roofing contractor in Brooklyn Park, we offer a wide range of roof options to suit your needs and preferences.
Whether you prefer a classic shingle roof or the durability of metal roofing, we have you covered. Our team will assess your roof's condition and provide you with cost-effective solutions that will stand the test of time.
Quick And Affordable Roof Repair Services
In addition to roof replacement, we also specialize in quick and affordable roof repair services. If your roof has sustained storm damage or requires minor fixes, our skilled technicians will promptly address the issue. You can always count on us to put together the best roof option for your budget.
Furthermore, we prioritize the safety and satisfaction of our customers, ensuring that your residential roofing remains in excellent condition for years to come.
Storm Damage Repair
Living in Brooklyn Park, Minnesota, means facing occasional severe weather conditions. Strong winds, hailstorms, and heavy rain can wreak havoc on your roof. Our team is well-equipped to handle storm damage repairs efficiently and effectively.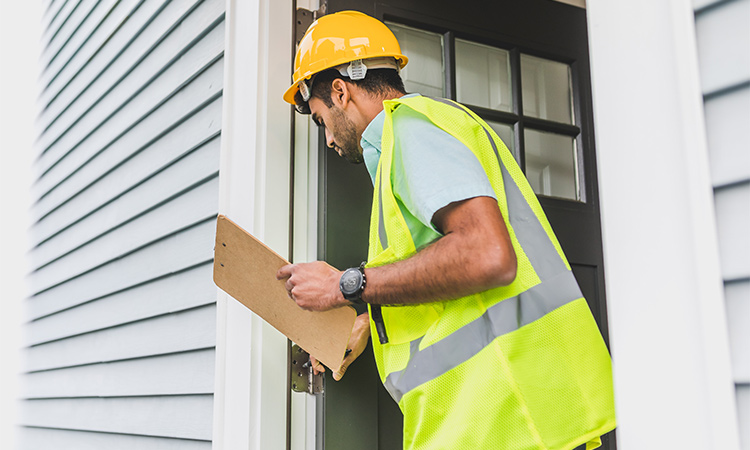 First, we'll thoroughly assess the extent of the damage so we can figure out what roofing materials are necessary. This allows us to provide a more accurate roof replacement cost that accounts for all the impacted square footage.
Finally, our storm damage specialists will provide you with a detailed report and offer the best course of action to restore your roof's integrity.
Siding and Gutter Repair & Replacement
In addition to our roof replacement and repair services, we also specialize in siding and gutter repair and replacement. Damaged or outdated siding and gutters not only affect the aesthetics of your home but can also lead to water damage and compromised structural integrity.
Our experts will ensure these features are in top-notch condition, protecting your home from the elements while enhancing its curb appeal. As home improvement experts, it's our job to ensure your home looks good, from the asphalt shingles down to the base of the gutters.
About Brooklyn Park, MN
Located in Hennepin County, Brooklyn Park is a vibrant city known for its beautiful residential neighborhoods. With a rich history and a growing population, the community takes great pride in its homes and strives to maintain its integrity.
At Gold Star Contracting, we share this commitment to excellence. We proudly provide top-quality residential roof replacement services in Brooklyn Park and the surrounding areas.
Experience The Difference With Gold Star Contracting
In addition to our exceptional residential roof replacement services, we take pride in our commitment to customer satisfaction. Our team of roofing experts is dedicated to delivering personalized solutions tailored to your specific needs.
We understand that every home is unique, and we strive to exceed your expectations with our attention to detail and quality craftsmanship. By teaming up with Gold Star, we guarantee you will experience the difference of working with a reliable and trusted roofing contractor.
In Need Of Residential Roof Replacement? Contact Us For A Free Quote!
If you're considering replacing your roof or need expert advice on the best type of roofing materials for your home, our team is here to help. We understand that a roof replacement can be a significant investment, which is why we offer free quotes to help you make an informed decision.
Contact us today, and our friendly staff will happily assist you with all your residential roofing needs. Trust Gold Star Contracting for professional service, exceptional craftsmanship, and a sturdy roof to protect your family and belongings.