Is your home's roof in need of repair? Do not wait until you have a leak to address the state of your home's first line of defense. If you're looking for residential roofing services in Lake City, Minnesota, Gold Star Contracting has you covered. We specialize in high-quality roofing services.
Roof installation, shingle tear-off and replacement, and storm-damaged roof repairs are all services that our Minnesota roofing contractors can provide. We are a certified roofers that can provide you with the services you require in a fast and professional way.
Experts In Residential Roofing
As Certified Roofing Contractors, Gold Star Contracting offers a comprehensive range of high-quality roofing materials that will last for many years on residential roofs.
When hiring a roofing contractor, there is a lot more to think about than shingle color. The right contractor should know the business inside and out. Many essential components of a roof's design and construction are also important, including the waterproof barrier protection that should be put methodically before any shingles to avoid ice jams, attic ventilation vents, and hip and ridge caps, to name a few. When correctly installed, high-quality roofing materials should last at least 30 years, if not longer.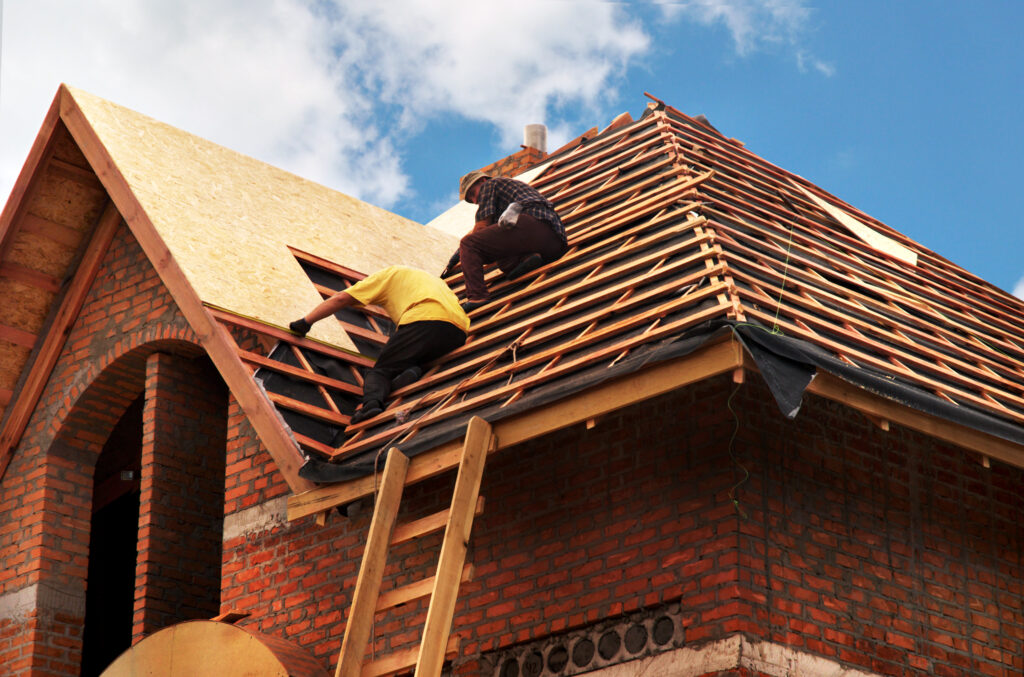 Choose The Right Professional Residential Roofing Contractor
Did you know that more than two-thirds of roofing problems are caused by the installers, not the products used? When it comes to installing, roofing, repairing, or replacing your residential roof, using quality materials and the best roofing company for the job is critical.
Our certified Minnesota Roofing Professionals are highly trained and can ensure that your roof will be installed to function and protect your house to its full potential.
Roof Replacement Warning Signs:
Layers of shingles that are curled, discolored, crumbling, or otherwise damaged
Missing Shingles
The roof is up to 20 years old
The roof deck is sagging
Ceiling stains that may mean roofing leaks
Visible roof from the attic
Not sure if your roof needs a replacement? Inspect your roof up close and personal. According to roofing professionals, this is an excellent way to gain a sense of its state.
However, depending on the pitch and angle of your roof, this activity may be a bit scary for those who do not have the experience! We can send a contractor to you to estimate what repairs may be needed. Contact us today to schedule your free consultation.
Residential Roofing Services
We offer a comprehensive suite of roofing services.
Roofing Installation
Building a new home takes a lot of work. Hire our expert roofing crew to guarantee that your new home's first line of defense is performing as it should, and you will not have to worry about issues occurring and damaging your investment.
Roof Replacement
If your roof has three layers or has had difficulties since it was erected, you may need an entirely new roofing system, including shingle replacement and waterproof liner replacement. We know that roofing cost can be an issue for many homeowners.
However, we'll work with you to get the best bang for your buck. If your roof shows signs of damage or is over 20 years old, it is a good idea to consider a full roof replacement. Your roof is your first major line of defense against the elements. Keeping your roof in shape ensures the safety of you and your family.
Roof Repairs
Are shingles missing? Does your roof have leaks? Whether you are wanting to upgrade your home as part of a home improvement project or your roof is experiencing dangerous water damage, we'll fix these issues with quality from start to finish. We offer a variety of types of roofing materials to fit your needs, including metal roofing materials and asphalt roofing materials.

Residential Roofing In Lake City, Minnesota
Lake City is located on Highway 61, commonly known as the Great River Road, about 68 miles southeast of Minneapolis/St. Paul and 34 miles east of Rochester, Minnesota, on the banks of Lake Pepin and the Mississippi River. It is in a central location that allows you to spend less time driving and more time bicycling, hiking, boating, golfing, snowmobiling, visiting our small stores, and eating at our restaurants. Lake City witnesses thousands of visitors each year during Water Ski Days, Tour de Pepin, and Junk Crush events.
Schedule Today!
Cheap is not always better when it comes to residential roofing. Investing in quality roofing is a worthwhile investment that will last for years to come. At Gold Star Contracting, we pride ourselves in our ability to deliver high quality service on every job.
We provide professional roofing services to the entire Lake City, Minnesota area, ensuring that our prices are competitive and our service and results are unmatched. If you have any questions, our customer service team is ready to answer!