If you spot an area of your property's roof that shows damage, or if you discover a leak, then it's definitely time to look for commercial roof repair and replacement services. Your business needs a roof it can rely on to last for years to come, whether it is facing severe Minnesota weather or economic cycles.
The team at Gold Star Contracting performs full commercial roof replacement projects on a regular basis. The safety of your property begins and ends with a roof that is in excellent condition, and this can sometimes mean starting over with a new roof. At Gold Star Contracting, we are committed to keeping your roof in tip-top shape. Our commercial roofing team is meticulous and experienced, bringing you high-quality commercial roof repair and commercial roof replacement at prices you can afford.
We have roofed building after building and they all serve a different purpose. Past projects include the following: Churches, Schools, Apartment Complexes, Shopping Centers, and more. We are qualified, certified, and ready to repair your commercial asphalt shingle roof. Tell us the goals for your building and we will meet your needs.
Several factors will influence a commercial roof's service life: design quality installation, products, maintenance, roof use, abuse, and weather. When it comes to your roof in Minnesota, there are common problems that occur and require commercial roofing repair or even commercial roofing replacement.
We fix all of the following, and more:
Deteriorating roofing materials – A common reason for commercial roofing repair is the breakdown of the roofing materials over time. This is caused by daily wear and tear that may be expedited by harsh weather conditions. Rain, ice and snow can all lead to damage and rotting. The sun's rays can also lead to the deterioration of roofing materials over time.
Deteriorating pipe boots – As noted above, daily wear and tear breaks down roofing materials over time, and pipe boots are no exception. These and other flashing elements can crack and peel, allowing water to penetrate the roof.
Missing or torn pieces – Has a piece of your roof gone missing? If this is the case, then your roof is not living up to its full potential. If a piece of your roofing system has disappeared, the roof structure is left more vulnerable to water damage, and possibly rotting. It is best to repair any missing areas as soon as possible.
Clogged gutters – Gutters can easily get clogged by leaves and other debris. When combined with water, a heavy sludge is created, which weighs down the gutters and amplifies the problem.
Rotting fascia – If your gutters or flashing need repairs, it's possible your fascia will as well. Before the mold and rot travels deeper into your building, contact us to clean it up and replace the bad portion.
Sometimes, the condition of the roof of your property reaches a point where it is in your best interest to have a full roof replacement. The team at Gold Star Contracting will provide you with an honest opinion as to whether or not this is the best approach for your property.
Commercial Roof Types
Commercial asphalt roofs are installed on many types of buildings.  While you are probably aware of the common buildings like office buildings, shopping centers, or churches and schools, condos, multifamily homes, and apartment buildings also can benefit from a commercial grade asphalt roof
Multifamily asphalt shingle roofs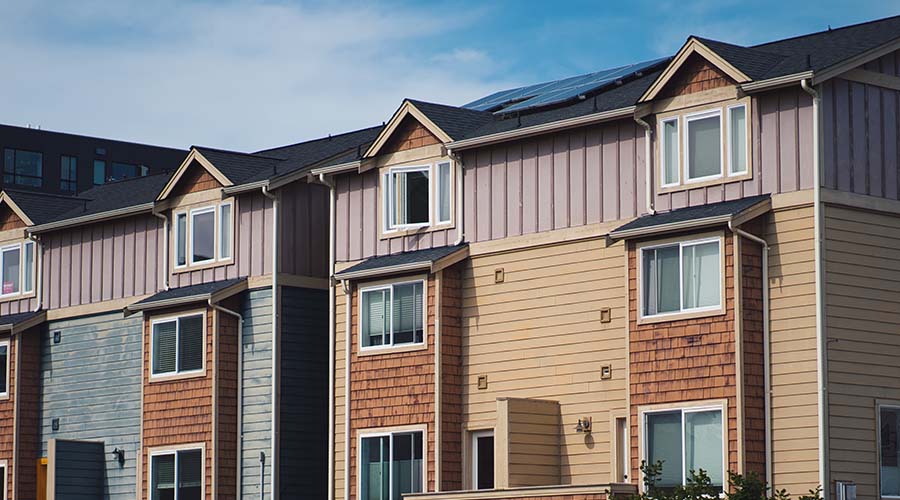 Multifamily homes often are used as rental properties.  This means that building owners are looking for the best value that will give them a great return on the investment of a new asphalt roof.  Our team at Gold Star Contracting will not only ensure you have the best quality roof, but that your tenants are taken care of as well.
 Condo and Single-family asphalt shingle roofs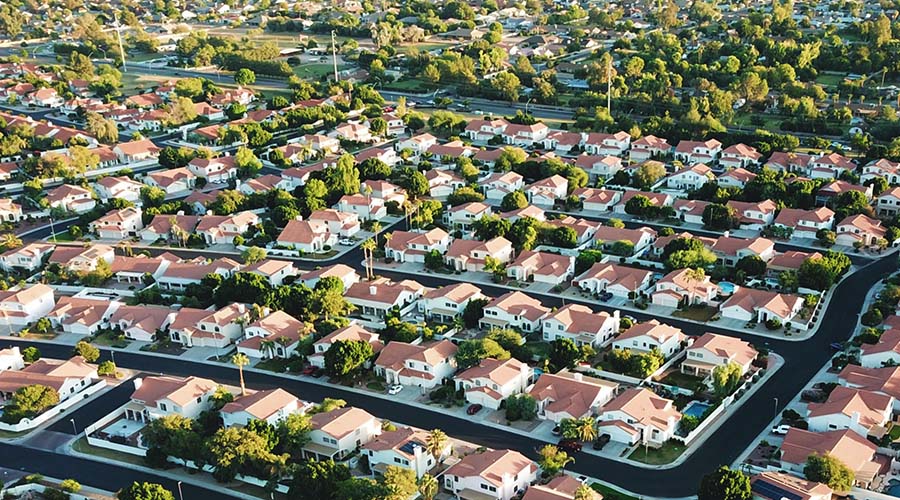 We get it, your HOA may have restrictions on roof color, materials, and even the preferred contractor.  That doesn't mean you have to put an inferior product on your roof.  We work with you and your condo association or HOA to ensure you get the best quality asphalt shingle roof for the money.  Let us help you bridge the sometimes difficult conversation and make your single-family or condo asphalt shingle roof replacement easy.
Shopping Centers, Schools, Churches and more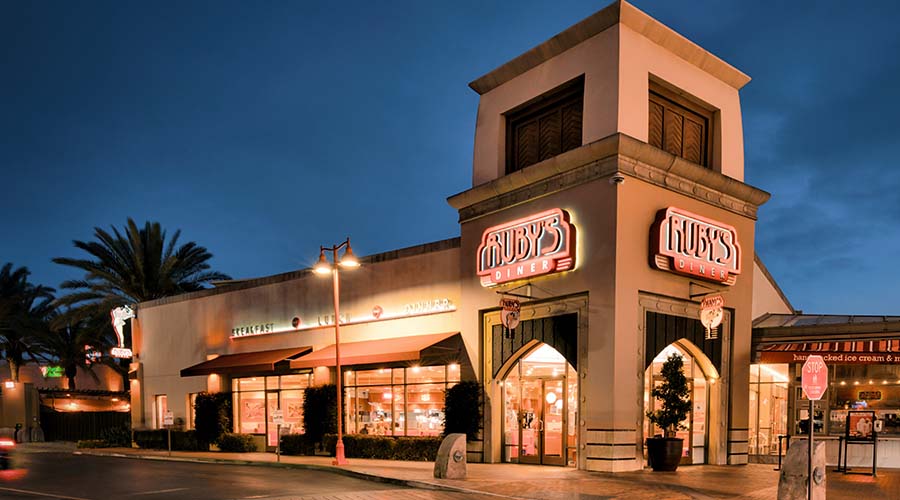 Just because you have a traditional commercial building doesn't mean that a commercial asphalt shingle roof is not an option.  We help business owners maximize their commercial roof replacement budget with great asphalt shingle roof options.
Common Questions
By choosing Gold Star Contracting for your commercial roofing repair or commercial roofing replacement, you get a simple service that works. Some common concerns when it comes to commercial roof repair and replacement include the following:
Will I have to close my business during this time?
How long will it take?
How much will it cost?
Can I have only a small section of the roof replaced, or does the entire roof need replacing?
Will the job be messy and disruptive?
These are all valid concerns when it comes to commercial roofing repair or replacement. We want your experience to be as stress-free as possible, which is why Gold Star Contracting is proud to offer gold star quality service, products, and workmanship, all at a fair price.
We will take time to help you understand the process so you are prepared for the service to occur on your property. We also strive to provide you with the least amount of disturbance possible. It can be a big job, however, in some cases the roofing repair or even roofing replacement jobs can be completed by adhering to a business-friendly schedule. This means we can work with you to schedule the repair in order to lessen the impact it has on your business. At Gold Star Contracting, we finish all jobs with a final quality inspection and professional cleanup.
If your roofing repair or replacement can be claimed through your business insurance company, as is often the case, then we are happy to help you navigate these complex processes. There is also the possibility for us to work directly with your business insurance company. This method removes the pressure from you while we work to get you the compensation you deserve.
Contact us regarding any information, questions, quotes or comments concerning roofing construction or our business. If you think a roof on your property is damaged and you need to speak with our commercial roofing experts, we are happy to offer a free evaluation and estimate at no obligation.