Are you searching for reliable roof replacement services in Maple Grove, MN? Look to Gold Star Contracting, a trusted local roofing company since 2007.
We specialize in providing high-quality materials, superior craft, and outstanding value to ensure that your home is protected from the elements. With our commitment to excellence, we guarantee customer satisfaction every step of the way.
Whether you require a complete roof replacement, storm damage assistance, or siding and gutter installation, our experienced team is here to help.
Residential Roof Replacement Services Near Me
Regarding residential roof replacement services near you, Gold Star Contracting is the go-to choice in Maple Grove, MN.
We have successfully completed thousands of roof renovations, making us the most reliable roofing experts in the area. Our skilled roofing contractors are well-versed in various types of roofs. They are happy to lend a hand with any job over 100 square feet.
We understand that the roofing cost plays an important factor. Fortunately, our team is dedicated to providing accurate and competitive pricing for your project.
The average roofing costs are influenced by several components. Some of them include the number of square feet, the extent of necessary roof repairs, and the specific materials required. Our goal is to help you save money while ensuring the longevity and functionality of your roof.
Your Asphalt Roofing Experts
At Gold Star Contracting, we specialize in asphalt roofing. It's one of the most popular choices for residential properties in Maple Grove, MN. Asphalt shingles are known for their durability, affordability, and aesthetic appeal.
In addition, the lifespan of your roof depends on the material you choose. While asphalt shingles typically last around 20 years, factors such as maintenance, climate, and installation quality can affect longevity. Our experienced team will help you select the best roofing materials for your home. You can trust us to take into account both quality and budget.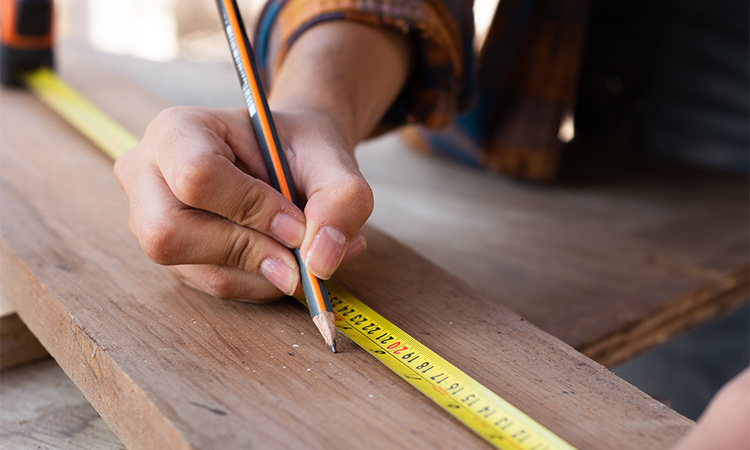 Storm Damage Jobs
Living in Maple Grove, MN, means being prepared for severe weather conditions. If your roof has suffered storm damage, Gold Star Contracting is here to lend assistance.
Our team has experience with a wide range of storm-related issues, including leaks, missing shingles, and structural damage. We offer prompt and reliable roof repairs, ensuring your home is protected from further water damage. Whether you have flat roofs, low-slope roofs, or even steep roofs, our skilled professionals will restore their integrity.
Signs It's Time for a Roof Replacement
Knowing when it's time for a roof replacement is essential to protect your home from potential damage. Here are some signs to look out for:
Age: If your roof is over 20 years old, it may be nearing the end of its lifespan. Aging roofs are more susceptible to leaks and other issues.
Shingle Damage: Missing, cracked, or curling shingles indicate your roof is compromised. These issues can lead to water infiltration and further damage.
Water Damage: Water stains on your ceiling, walls, or attic indicate a roofing problem. It's crucial to address water damage promptly to prevent structural issues and mold growth.
Granule Loss: Excessive granule loss from shingles can indicate deterioration. Check your gutters for an accumulation of granules. This is a clear sign that your roof needs attention.
Leaks and Moisture: Persistent leaks or moisture in your attic, even after repairs, may indicate a more significant problem with your roof's integrity.
Sagging or Drooping: If your roof appears to sag or droop in certain areas, it's a significant red flag. It suggests structural damage and a need for immediate attention.
Roof Valleys: If the shingles in the roof valleys are damaged or missing, it can compromise the entire roof's functionality. Valleys are critical areas where water flows, and their integrity is essential.
Mold or Moss Growth: Excessive mold or moss growth on your roof can signal trapped moisture. Without a doubt, this can lead to rot and further damage.
If you notice any of these signs, it's crucial to consult a professional roofing company like Gold Star Contracting. Don't wait until the damage worsens—take action and protect your home with a roof replacement today.
Our Roof Replacement Process
When it's time for a roof replacement, Gold Star Contracting follows a systematic process to ensure efficiency and quality.
First, we conduct a thorough inspection of your existing roof to assess its condition and determine the best course of action. Of course, we take into account factors such as roof pitch, size (measured in roofing squares), and any existing water damage or repairs.
Next, our team will provide you with a detailed estimate, including material and labor costs, so you can make an informed decision. Once approved, we proceed with the installation, using our expertise to deliver a durable roof replacement.
Moreover, if you're looking to tackle the project yourself, we can provide guidance on DIY roof replacement considerations.
The Best Roofing Company In Maple Grove
Gold Star Contracting takes pride in being recognized as one of the best roofing companies in Maple Grove, MN. Our commitment to using high-quality materials, superior craftsmanship, and providing outstanding value has earned us an A+ rating from the Better Business Bureau (BBB).
As an Owens Corning Preferred Contractor and GAF Certified, we adhere to the highest industry standards. We believe in transparency and exceptional customer service, which is why we offer free in-home consultations.
About Maple Grove, MN
Maple Grove, MN, located in Hennepin County, is a thriving community known for its beautiful neighborhoods and vibrant atmosphere. As a homeowner in Maple Grove, you understand the importance of protecting your investment. Undoubtedly, a well-maintained roof is a crucial aspect of that protection.
With occasional severe weather, Maple Grove residents need a reliable roofing company they can trust. With our experience serving the local community, we are proud to provide top-notch roof replacement services.
Claim Your Free On-Site Consultation Today
At Gold Star Contracting, we want to ensure that we meet your specific needs. That's why we offer a free on-site consultation for all our customers in Maple Grove, MN.
Take advantage of our free on-site consultation, and let us provide you with peace of mind. Contact Gold Star Contracting today and see why we are considered a true Gold Star Company.