If you have a home in Mendota Heights that requires expert roof replacement services, Gold Star Contracting can lend a hand. Since 2007 we've served Minnesota with quality materials, superior craft, and outstanding value.
As outlined below, our residential roofing contractors have the skills and resources to tackle roofing, siding, and gutter projects. We always offer free estimates and on-site inspections as a sign of good faith.
Our Residential Roofing Services
No matter the size of the job, we build every square foot to perfection. We start by using the best roofing materials on the market, including GAF, Owens Corning, and CertainTeed. Gold Star Contracting is also an EPA Lead-Safe Certified Firm and an accredited business on the BBB.
Our roofing systems come with extended full-coverage warranties meaning they last up to 50 years, despite the harsh Minnesota winters. Contact us today to discuss roof replacement cost or speak with a representative about roof repair service. Our roofing professionals can help with asphalt roofing, water damage, or even brainstorm ways to boost your curb appeal.
Align Yourself With A Top-Notch Residential Roofing Crew
If you feel uncertain about the need for roof replacement, take a few minutes to inspect your roofing deck for issues. Look for missing asphalt shingles, general wear, and tear, or leaks. If you notice any of these signs, call us to discuss options for replacement services.
Otherwise, please continue to the next section, where we list five roof replacement warning signs. In some instances, basic home improvement skills are enough to fix minor roof damage. Other times, you'll need to call in the professionals – especially for issues covering 100 square feet or one roofing square. Call us today and get started with a free in-home consultation.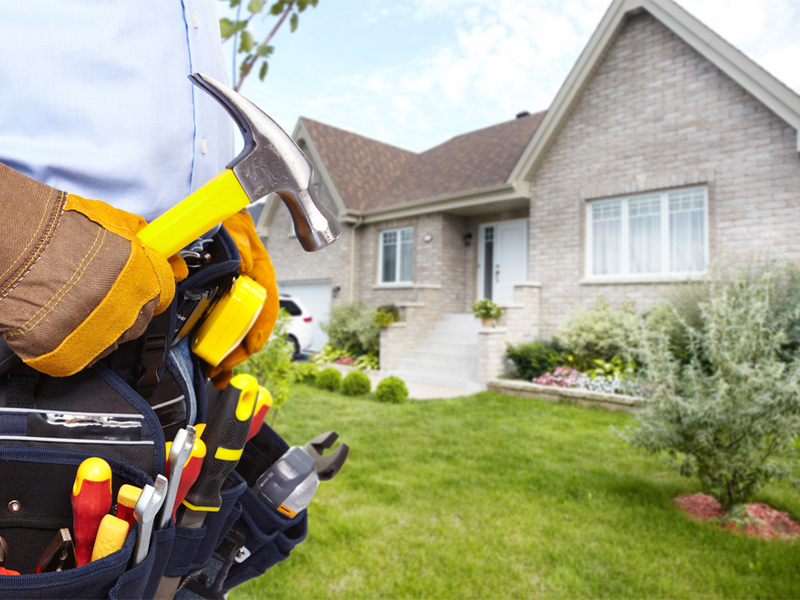 4 Roof Replacement Warning Signs
The average roof in the USA lasts around twenty years. If your home is within this range, your roof likely needs replacement or repair. The good news is you can inspect it today. Just grab a ladder and keep your eye out for these warning signs.
Discolored and fading roof shingles
Loss of granules near the downspouts
Cracked, damaged, or missing shingles
Gutter build-up and debris
We recommend conducting roof inspections a few times each year. It's best to do this before the winter begins, so you have time to prepare for the worst.
When To Replace Your Roof (We Can Fix All Of These)
Below are five signs that it's time for a roof repair or replacement. If you notice any of these issues, there's a good chance it's time to replace your roof.
Damaged roofing materials – Daily wear and tear are one of the leading causes of residential roof repair. Various factors cause roof deterioration, including UV rays, heat, wind, and water. These issues can cause rot, mold, decomposition, and more.
Deteriorating pipe boots – Natural wear and tear from Minnesota's intense weather does a number on the pipe boots. Eventually, features like pipe boots and flashing start to split and peel away, causing water damage.
Missing (or broken) shingles – The roof is susceptible to further damage if you're missing any shingles. The same rule applies to broken or damaged shingles. It doesn't take more than a few drops of water to cause significant damage.
Ongoing gutter problems – Even a small amount of leaves or debris can clog a gutter. But adding water to the mix creates an even bigger problem, sludge. Don't let sludge accumulate because it weighs the gutters, worsening the situation.
Decaying fascia – In our experience, once the gutters and flashing start coming apart, the fascia is next to go. If there's mold, mildew, or any deterioration, there's a good chance it will spread. If you observe any of the issues above, don't hesitate to contact your local roof replacement company for an inspection.
Roof Insurance Claim and Storm Damage Repair
Over the years, we repaired more than 525 damaged storm roofs and completed more than 2,768 renovations. We know our way around the roof insurance claim process, especially for storm damage repair.
In the event of storm damage, it's essential to remain calm. If you're unsure what to do, follow these simple steps to start the claims process. You can take a deep breath, knowing that help is just a few clicks away.
1. Once the weather passes, assess your home for damages
2. Write down each issue you encounter
3. Go over the coverage of your policy
4. Align yourself with a reputable roofing company
5. Don't be fooled by contingency agreements
6. Inform your insurance company of the situation
The City of Mendota Heights, MN
Mendota Heights is in Dakota County, Minnesota. It is a southern suburb of the Twin Cities. In this region, the summers are warm and wet, while the winters are freezy, snowy, and windy. As a result, homes in this area experience significant damage.
The best way to deal with the harsh winters is to maintain your home all year round and address any issues immediately. Contact us today so we can get your house in order before the next big storm.
Contact Gold Star For Residential Roof Replacement And Repair Services!
Since 2007 we've been working hard to provide quality materials, superior craft, and outstanding value to all our customers. Whether you need new roofing installation or storm damage repair, our roofing pros can get the job done right.
Call us at 612-254-0854 to discuss our roof replacement and repair services. Or you can click the gold button below to fill out the form. Then, you wait for one of our customer services representatives to get in touch. We can't wait to hear from you!