Have you noticed your roof has been looking a bit… well, tatty, weathered, or just outright damaged? Then you might be in need of a residential roof replacement in New Prague MN.
Maybe you're finding shingles in the yard. Your roof is showing signs of damage. Or, maybe there are water stains inside your home?
If you can relate to any of these issues, it's likely your roof needs an update. Or, at the very least a professional inspection.
The vast majority of homes in New Prague are older than 20 years old. Once your home reaches this age and combined with the harsh and unforgiving conditions of our winters, it's very likely your roof will be in need of some repairs.
Roofing repairs and replacements are arguably one of the most important aspects of maintaining your home.
Your roof is what protects your home from the elements. Any damage or deterioration can cause a multitude of issues, and with issues often comes a large repair bill.
So, it's best to identify and rectify roof repairs as early as possible.
Gold Star Contracting is the company for the job! With over 10 years of experience replacing and repairing roofs in Minnesota, we know what works best for your home.
We consistently provide every single one of our customers with high-quality customer service, superior workmanship, and outstanding value. These ethics are at the core of our business model!
If you think your roof is in need of some attention, let's talk. You can contact us for a free roof inspection here.
Common Reasons We See Why Roofs Are In Need Repairs Or Total Replacement
Climate/Weather Damage
The typical Minnesota climate drops down to zero degrees in the winter and hits up to 80 degrees in the summertime.
Along with an average of 46 inches of snow and ice, these intense changes result in stress and damage to your roofing.
Intense climate fluctuations can cause dangerous blockages and ice dams, snowballing into damages like rotting fascia, expensive leaks, or even foundation damage.
A poorly installed, damaged, or deteriorating roof will easily yield to the intensity of Minnesotan weather. So it's important to inspect your roof frequently for any missing shingles or damaged fascia.
This will ensure you stay warm during frigid winters, and cool during muggy summers.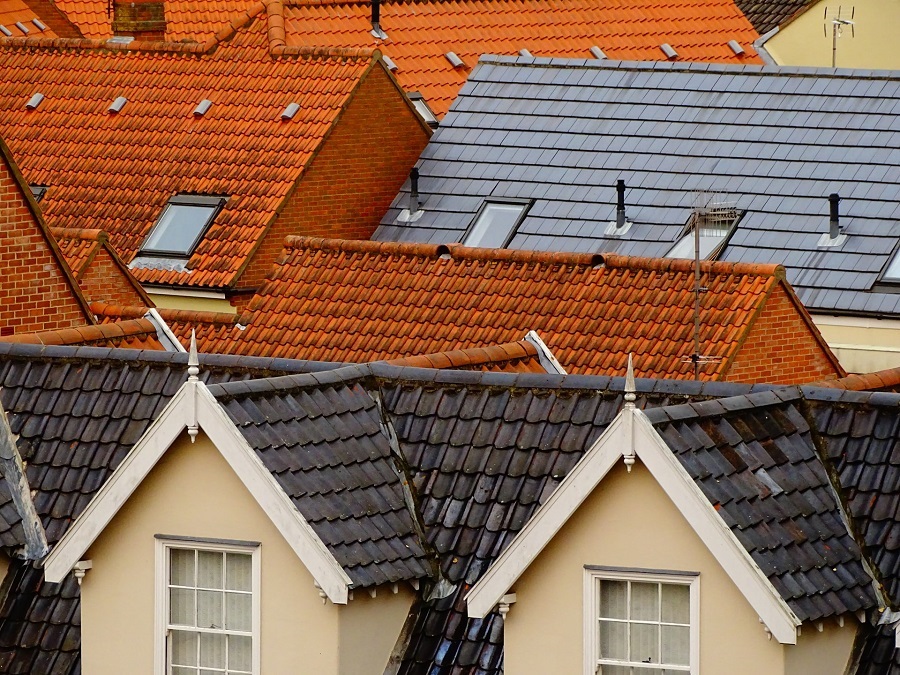 Aging Roofing Materials
Roofing materials become less effective at protecting your home over time. The harsh climate here in Minnesota drastically accelerates this process too.
You can expect your roof to last about 20 years. However, eventually, the normal wear and tear caused by storms, weather, even intense sunlight, will call for roof repairs or replacement.
With our free inspection, we will look for signs of deterioration. We commonly see splitting, cracking, curling, peeling, rotting, blistering, or missing shingles. We also inspect for rotting fascia, damaged flashing around the joints of your roof, sagging roof deck, and more.
Clogged Or Damaged Gutters
The corners and joints of your roof are particularly vulnerable to leaks and rot. This is because these areas support the brunt of work in terms of directing rain and snow off of the roof.
When your gutters are clogged, the water is unable to flow down and away from your home. This can wreak havoc on your home!
Improperly directed water will accumulate on your roof. Causing leaks, or an overflow onto the fascia. Which in turn causes mold and rot.
The foundation may also be compromised by the overflow. This can be an expensive repair that also significantly brings down property value if not attended to.
If caught early enough, roof repair may be the only necessary action required. Neglected for long enough, a roof replacement will eventually be necessary.
We can help you determine what exactly it is your home needs, no more, no less!
Why Gold Star Contracting For Residential Roof Replacement In New Prague MN?
It's important to be aware that your roof needs some attention. We know it's all too easy to forget about checking our roofs. After all, we don't go up and take a close look at our roofs often, if ever.
Taking action now can save you loads of money down the road on a multitude of repairs. At Gold Star Contracting, we're truly here to help prevent that!
Our goal is to always meet your budget, and exceed your expectations. We do so by choosing only the best materials for your roof repair or roof replacement, and getting the job done in a timely manner.
Our team of extensively trained contractors are held to the highest standards. Our status as GAF Certified Weather-Stopper Contractors® and Owens Corning Preferred Contractors can attest to this.
Only the most dependable, professional, and trustworthy contractors can obtain these certifications. Please ask about our other certifications if you want to learn more about our continual development!
We Offer Professional Siding Services Too!
Aside from residential roofing, Gold Star Contracting is proud to offer siding services. If you're calling in the professionals for the roof, it's a good time to assess your siding as well.
Similar to roofing, you should check your siding for damage regularly. If you notice that your siding is damaged in any way, faded, or moldy, there's a good chance you need professional siding services.
Our siding contractors can source any color or style of vinyl siding. Reach out to us today to discuss siding options and details about your specific situation. Our experts are on hand to assist with any questions about siding in New Prague, Minnesota!
About New Prague MN
New Prague, Minnesota is a cozy town just 45 minutes southwest of the Twin Cities, Minneapolis and St. Paul. Inhabited by 7,800 residents, you'll find this city and it's amenities beautifully charming, peaceful, and safe.
A bridge between rural and metropolitan areas, residents, and businesses love its small-town feel! We believe New Prague has all the benefits and advantages of small-town living, with close proximity to big-city amenities.
If you desire country living but still want access to the city, New Prague is the place for you!
Downtown you'll find a lovely main street with charming shops and eclectic restaurants. New Prague is known for its access to beautiful Cedar Lake, and the abundance of parks. Allowing lots of opportunities for swimming, camping, hiking, biking, and picnicking, even cross-country skiing!
Let's Get Started On Your Roofing Project!
We take pride in our community, and just as much pride in our work. We are dedicated to providing the highest levels of service, and want to make the process of roof replacement and roof repair as easy as possible for you and your family.
We'd love the opportunity to welcome you into our Gold Start Contracting roofing family. If you're ready to say "no more!" to expensive roofing damage and improve the quality and appearance of your home, contact us for an estimate, free of charge.