In Minnesota, your average residential roof lasts around 20 years. After this period, the roofing materials begin to break down, making your home more susceptible to damage. This is the reality for every homeowner.
While roofing issues are incredibly stressful, they are also prevalent. Since 2007, we've helped thousands of homeowners fix their roofs, and we have an excellent rating based on verified reviews to back it up. Regarding roof replacement in Richfield, we are here to serve the community.
Are You Thinking About A Roof Replacement or Repair?
No matter the job, we always strive to be the best. In the world of roofing, that means we must use the best quality materials for every home project. We can lend a hand with common roofing types, including single-family and multi-family homes. Our skilled contractors are masters of asphalt shingles, gutters, and siding to boot.
If you have a home in Richfield or the surrounding area, GSC can be your go-to for local roofing services. For every job, we ensure our clients have peace of mind during and after project completion.
Roof Replacement Warning Signs – When To Replace Your Roof
In our experience, the community of homeowners finds it challenging to know when a repair or replacement is more suitable. To assist, we always offer a FREE in-home consultation for all our customers.
In the meantime, we highly recommend inspecting your home for the issues listed below. If you notice any of the signs, there is a good chance you need to make some home improvements.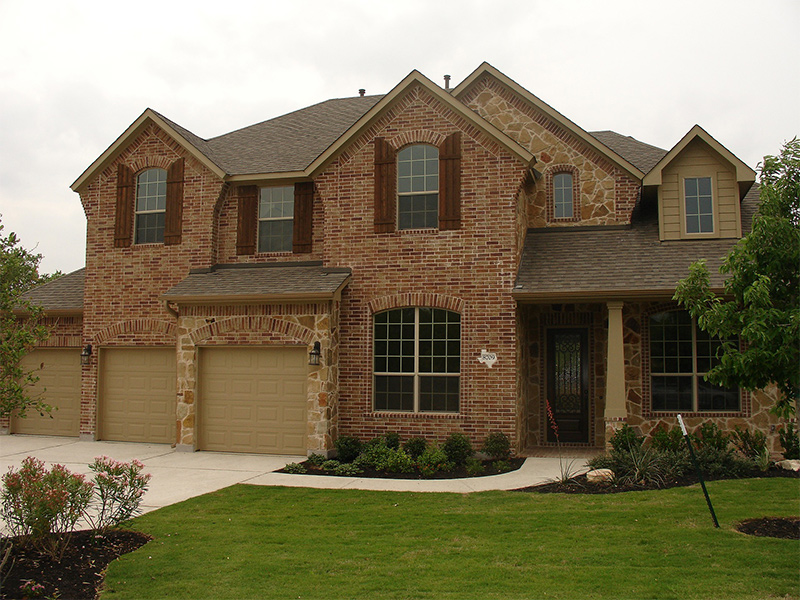 Damaged shingles (or missing)
For residences in Minnesota, one of the most common causes of shingles issues is weather damage. Since we have some of the harshest winters in the USA, our homes are subject to the elements. Keep your eye out for curling, broken, missing, or faded shingles. These are clear signs that your roof needs a facelift.
Aged roof (over 25 years old)
The second factor that directly impacts your roof is the age of your home. An inspection is suggested if the structure is older than 25 years and the roof has not been updated. If you need a total roof installation, we can do that too. As top-rated local pros, we are happy to take on more than basic repairs.
Neighbors getting new roofs
If you live in a housing addition, there is a good chance the homes in your area were all built around the same time. In these situations, roofs begin to break down in a similar timeframe. If you notice multiple neighbors getting roof repairs or replacements, you may also need to call the professionals.
Other indications for roof replacement: gutter build-up, deteriorating fascia, and damaged pipe boots
Roof Insurance Claim and Storm Damage Repair
Over the years, we've completed over 500 storm damage projects in the region. Our specialists have seen it all regarding roof installation claims and storm damage.
Don't let weather damage ruin your day. We have your back if you've experienced storm damage and don't know the best action plan. Here are a few simple steps you can follow to get the situation under control.
1. Check your roof for noticeable signs of damage.
2. Take notes of any issues you find.
3. Go over the details of your insurance policy.
4. Notify your insurance company.
5. Get in touch with a local roofing expert.
6. Assess the damage and formulate a plan.
The City of Richfield, MN
The town of Richfield is a small suburb just 12 miles south of Minneapolis near the joining of the Minnesota and Mississippi rivers. Due to its geographical location, residents in Richfield encounter extreme weather regularly. Heavy snowfall, hail, flooding, and strong winds are all common.
If you have a home or business in Richfield, Gold Star Contracting is here to serve. Aside from the items mentioned above, we offer several core services, including commercial roofing, new construction roof installation, and siding and gutter installation.
Contact Gold Star Contracting for Roof Replacement in Richfield
Please call us at (612) 254-0854 or click the button below to get started with a roof repair or replacement. We will do everything we can to deliver a quality roof that keeps you safe for decades.
When it comes to residential roof replacement in Richfield, Minnesota, we are dedicated to the community. We maintain our status as a Gold Star Roofing Company by offering the best customer service for every project. Contact us today, and let us show you what a great job we can do!