On average, asphalt roofs hold up for around 25 years. In addition to the natural deterioration of roofing materials, the other leading cause of residential roof replacement is storm damage. Whatever the reason, having a reputable roofing company in your corner is essential. Otherwise, you could end up with an overpriced roof that won't withstand Minnesota's long, harsh winters.
Most people will have to deal with repair or replacement at some point during homeownership. The good news is our professional roof experts can help you build a high-quality roof that's affordable and durable.
We can lend a hand with basic roof repairs for asphalt shingle structures. Roof replacements are also one of our specialties. We can assist with multi-family units or individual homes. Other core residential services include roof insurance claims, gutter services, and siding services.
Are You Considering A Repair or Residential Roof Replacement?
When installing a sturdy localized roof, there's nothing more vital than using the highest quality materials from world-renowned brands like Owens Corning, GAF, and CertainTeed. Since 2007, our contractors have completed more than 2,768 roof renovations, meaning we know what works best for local homes.
In our experience, many homeowners don't know when they need replacement or repair. Unfortunately, a lot of roofing companies use this to their advantage. At Gold Star Contracting, we care about building a lasting community. As a sign of good faith, we are happy to offer free estimates for residents in Plymouth!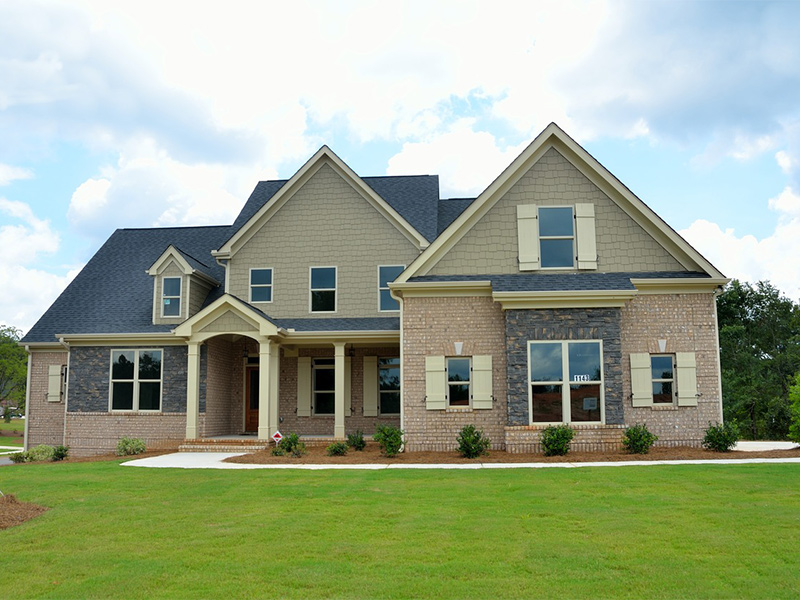 Meanwhile, here are some common signs that you may need residential replacement services. Take a moment to read this list and see if your home qualifies. If so, be sure to contact us for more information!
4 Roof Replacement Warning Signs – When To Replace Your Roof
The best way to avoid roof replacements is to inspect your home every season. This way, you can attend to minor issues before they get worse. Below we list several common signs that it's likely time for a replacement. It's imperative to address these issues before the next winter season.
Aging roof (+25 years old)
Any home older than 25 years should have a structural integrity test to assess its overall health. In Minnesota, the extreme weather causes homes to break down faster than expected. If your home is around 20 years, we highly recommend an inspection. After that, we can help you determine if roof replacement is the best option.
Damaged or missing shingles
There are several reasons to blame if your shingles are missing or damaged. It could be poor installation, general wear and tear, or bad weather. If you notice any shingles are curling, cupped, or falling off, let our skilled contractors lend assistance.
Neighbors getting new roofs
Historically, neighborhood homes are built around the same time. As a result, the roofs in your area might be about the same age. If you notice more than one neighbor getting a new roof, it's a good idea to call in the experts to inspect for roof damage.
Bald shingles (spotty)
When asphalt shingles get old, they begin to lose their grit. While this may seem like a minor issue, the granules maintain the integrity of the material. If you notice granules near the base of your gutters, then it's probably time for a new roof!
Other replacement warning signs: gutter sludge, rotting fascia, and damaged pipe boots
Roof Insurance Claim and Storm Damage Repair
When storms hit, accidents can happen. If you're feeling stressed about hail damage or a roof insurance claim, Gold Star Contracting is here to help. We've serviced more than 500 storm damage jobs in Minnesota, meaning we know how to deal with any situation.
Let our project managers deal with the insurance company so you can sit back and select your new roof with peace of mind. In the event of a disaster, there are some steps to follow. Here's what you need to do.
1. After the storm, inspect your home for issues.
2. Take note of any evident damage.
3. Review your insurance policy coverage.
4. Connect with a trustworthy roofing company.
5. Be on the lookout for contingency contracts.
6. Get in contact with your local insurance agent.
The City of Plymouth, MN
Plymouth is a suburb in Minnesota just 15 west of Minneapolis. It is located in Hennepin County, with a population of around 80,000. Like the rest of Minnesota, residents in the area experience a lot of extreme weather, including snow storms, hail, high winds, and freezing, to name a few.
The best way to stay safe and secure this winter is to ensure your roof is in excellent condition. If you take action now, it could end up saving you significant money later down the road. The key is to contact a skilled roofing professional to guide you in the right direction.
Contact Us For Residential Roof Replacement With A Gold Star Standard!
Are you ready to get started with your residential roof replacement? At Gold Star Contracting, we have a longstanding reputation for superior craft, quality materials, and outstanding value. Let us be a guide for all your roofing projects.
Click the button below to start the process with a free consultation and estimate. We're happy to send a roofing contractor over to help assess the damage and determine the best course of action. We're not satisfied until you receive a Gold Star Experience worth sharing!