With more than 90% of the homes in Bloomington being older than 20 years old, it is likely your roof may be due for some attention. Luckily, our team is prepared to help with Roof Replacement Bloomington MN. Whether you see the issue starting or have an unexpected leak, Gold Star Contracting is ready to replace your roof in your Bloomington Minnesota home.
Over time snow, rain, sleet, and hail coupled with extreme temperatures break down your roof. A full roof replacement on your residential home is the key to rectifying that aging roof and avoiding unexpected problems. Gold Star contracting is knowledgeable on the latest products to protect your home in the bitter cold Minnesota winters or the warm summer storms.
At Gold Star Contracting you are destined to get the best services from our licensed and certified roofing contractors.  Not only will we give you the best people, but we also pride ourselves on using only the best quality products that will work within your budget.
We have been proudly serving Residential Roof Replacement Bloomington MN for over 10 years and our team can handle any house size or height.
Signs Your Roof Is Ready For A Repair Or Replacement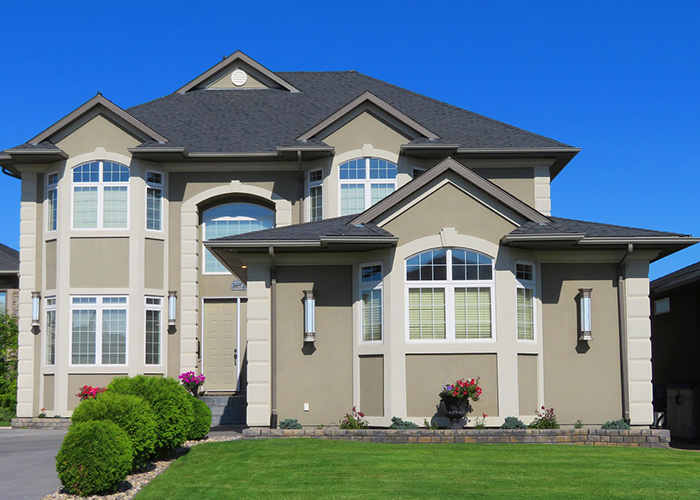 Torn, Damaged, Or Missing Shingles
Do you see cracked, torn, or missing shingles? Do you pick up shingles out of your yard after a storm? If you answered yes to either one of these questions then you may already have an issue.
Areas of your roof with damaged shingles are likely to have water penetration during your next storm. While it may not leak through your ceiling, during this storm, eventually it will. The only way to stop it is to repair or replace any damaged or missing shingles.
Deteriorated Roofing Materials
Your asphalt shingle roof only has a life expectancy of about 25 years. An improperly installed or vented roof can shorten that lifespan significantly.  Other leading causes of deterioration are extreme temperatures, rain, sleet, and snow. Heavy amounts of direct sunlight can also cause damage as well.
An improperly installed roof will lead to issues like moisture build-up under the shingles, curling of shingles, or blistering of shingles. Once shingles are showing signs of wear they become much more susceptible to storm damage.
Storm Damage
Severe storms are one of the leading causes of roof damage.  Between high winds, hail, snow, sleet, and rain, the potential for damage to your roof is high.  We know at Gold Star Contracting that improper installation can cause shingles to be damaged easier, however even the best-laid roof can have issues in powerful storms.  We recommend that you inspect your roof after every major storm for dark spots, missing shingles or signs of water leaking into your house.
If you see any of these signs it is time to give us a call so we can help you with your free estimate.  Waiting to get your roof repaired can become costly. This is one project you don't want to procrastinate on.
Rotting Fascia Or Clogged Gutters
We know your roof is designed to help the water run off the top of your house and to the ground.  But clogged gutters can lead to major problems including rotting fascia, ice damns, and foundation damage from groundwater.
Ensuring your drip edging, gutters and fascia are all in tip-top shape will prevent water from penetrating your roof near the edges of it. On top of that, properly routing water away from your foundation will help you prevent foundation issues as well.  Our experts can help you clear up any issues with your gutters or fascia.
Why Choose Gold Star Contracting?
At Gold Star Contracting we care about protecting your home as much as you do.  We believe the best way to do that is to provide a high-quality roof that make you feel secure for years to come.
As always, Gold Star contracting puts your needs and budget first. We promise high-quality workmanship and customer service that will exceed all of your expectations with Roof Replacement Bloomington MN.
About Bloomington MN
With a beautiful location on the banks of the Minnesota River, the city of Bloomington has much to offer. Not only is it home to the world-famous Mall of America, but this city of 85,000 also houses the stunning Minnesota Valley National Wildlife Refuge, an extensive system of hiking and biking trails and much more.
Twin Cities visitors also enjoy Bloomington's many travel conveniences, including its central location, proximity to the airport, and easy freeway access to Interstates 35W and 494. In addition, Bloomington offers free parking, free hotel shuttles to the airport and Mall of America, and the Hiawatha light-rail line, which runs from the Mall of America, to Minneapolis-St. Paul International Airport and downtown Minneapolis.
Is it Time to Repair or Replace Your Roof?
With the harsh weather the Bloomington, Minnesota area gets, it is important to make sure your roof is in great condition.
As a GAF Certified Roofing Contractor, we are prepared to help you get the perfect roof to protect your home.  While you are talking to us, don't forget to ask about our A+ rating from the Better Business Bureau.
Contact us today to get started with your free quote.