Roof replacement and repair in Lake Prior MN is a common occurrence as your home approaches 15-20 years of age. Because a roof is typically out of sight, it's easy to forget that it needs just as much attention as the visible parts of your home. That is where problems can arise quickly, often with a looming price tag.
Your roof protects you from the outside elements. Residing in Lake Prior, Minnesota has its own natural challenges. Harsh winter storms, heavy snowfall and hail wears down a roof over time. Outside damage to corners and small areas of your roof may result in leaks causing unnoticed water damage to the attics, walls and ceiling.
If you see a part of your roof that shows damage, then it may be time to look for residential roof replacement and repair services.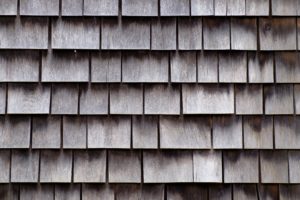 Gold Star Contracting performs full roof replacement in Lake Prior, MN. We believe the security of your home begins with a roof that is in top condition. Our customers highly recommend using our services. Customer satisfaction reviews have pointed to our quality roofs.
We also provide minor repairs. This will ultimately depend on how much square footage of the roof system is affected. Please contact us for an at-home inspection to see how we can repair and save you on costs.
Our speciality is residential roofing. Gold Star roofing contractors are knowledgeable about roofing materials and roof replacement costs.
Gold Star Contracting in Prior Lake, MN can help with regular care of your roof. We are dedicated to keeping your roof in the best shape possible. Our tradesmen are detailed and full of experience, bringing you high-quality residential roofing at prices you can afford.
There are common issues to take notice of when deciding to replace your roof.
Roofing Problems In Lake Prior, MN
Deteriorating roofing materials – As mentioned, weather can severely impact your roof. Daily wear and tear may be expedited by harsh weather conditions. Rain, ice and snow can all lead to damage and rotting. The sun's rays can also lead to the deterioration of roofing materials over time.
Deteriorating pipe boots – Pipe boots are no exception when it comes to daily use. These can crack and peel, allowing water to penetrate the roof. If this is found, we will look for other areas of damage in the roof affected by this deterioration.
Missing or torn shingles – Did you notice a couple of shingles missing when pulling into your driveway? If so, then your roof is not in the condition it should be in. All shingles are needed for complete protection. It is best to repair any missing shingles as soon as possible.
Clogged gutters – Gutters are easily clogged from nearby trees and other debris. When combined with water, a heavy sludge is created. This weighs down the gutters and stops the flow of water.
Rotting fascia – If your gutters or flashing need repairs, it's a real possibility that your fascia will as well. Before the mold and rot travels deeper into your home, contact us to clean it up and replace the bad portion.
The condition of your roof may get to a point where it would be best to have a full roof replacement. The team at Gold Star Contracting will provide you with a free estimate for the best approach.
Roof replacements do not come at a low expense but it is well worth it in the long-term. It not only improves the look of your home but it also protects the structure.
The most common reasons to have a new roof installed include the following:
Storm Damage
High winds, intense rain and down pouring of hail can cause havoc on a roof. Shingles are blown off or broken. This uncovers your roof and causes further issues. In this kind of situation, it is usually worthwhile to have the roof replaced entirely rather than attempting spot repairs.
Major Remodel
If you're planning to extend the square footage of your home or add architectural accents, it is the perfect time for a new roof. Remodeling projects that require changes to your roof line provide an ideal opportunity to replace the entire roof. Rather than trying to coordinate multiple roofing finishes and colors, a total replacement will increase the value and appearance of your home.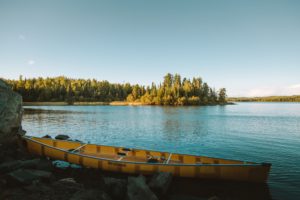 About Lake Prior, MN
Lake Prior, Minnesota sits 20 minutes outside of bustling Minneapolis. The developing suburb has a charming small-town atmosphere. Prior Lake features many recreational amenities including more than 55 parks on 1,000 acres, over 100 miles of trails and sidewalks, and 14 lakes.
Lake Prior's main destination for both residents and visitors are the beaches. Specifically, Sand Point Beach and Watzl's Point Beach. Both are ideal for families as the beaches offer family-friendly amenities. Watzl's Point Beach requires a quarter mile hike from the parking lot. With picnic tables available, you can pack a lunch and hit the lake for swimming. 30 minutes after eating, of course! Sand Point Beach has a bit more to offer. They include two picnic shelters, play equipment, three sand volleyball courts, permanent bean bag boards, a fishing pier, boat slips and canoe racks.
Think You Might Need A Roof Replacement?
With the vast temperature fluctuations and harsh weather we encounter in Lake Prior, MN it is imperative that your roof is in good condition.
As a GAF Certified Roofing Contractor, we are qualified to help you get the perfect roof for your home. Ask about our other certifications!
Contact us now to get started on your new roof replacement!