The process of roofing a house is complex and sometimes complicated. It requires careful planning in order to ensure the best results. More than likely, as a homeowner you have a budget to stick to. Making a roofing company aware of your budget is the start in how estimates are created for your roof.
Proper estimates go beyond a phone call. Professional roofing companies send an experienced roofing contractor to scope out the extent of damage, saving you worry. For example, if you see that your roof has storm damage you may automatically assume it needs a full replacement. However, in reality it only needs minor repairs.
A roofing estimate consists of two main aspects: cost of materials and cost of labor. Both of which are based on the condition of current roofing system.
Process of Estimating Roofing Materials
The first step in the evaluation process is confirming the square footage of the entire roof system. A roofing system includes layers of different materials that combine to protect a house from outside elements. What a contractor considers in the square footage of your home is the:
Decking – foundation of all roofing materials.
Underlayment – Layer between the decking and roof type. Its purpose is to provide an extra layer of protection in the event of a broken piece of roofing material.
Drip Edge – Angled aluminum strips placed over the underlayment on the sides of the roof. The drip edge prevents water build up, moving it over the eaves and into the gutters.
In order to obtain this kind of specific measurement, a team of roofing experts measures the width, length and height of every section noted above.
Following the dimensions, the next stage is determining the number amount of material needed.
For example, asphalt shingles come in strips of 36 inches long by 12 inches wide. This is why having the dimensions of the roof available is so important. In order to purchase the right amount, a roof estimator will divide the roof dimensions by the dimensions of the strips. There will also be shingles that are cut to fit certain areas of the roof. The amount of strips and labor to cut some of shingles will go into the total estimate.
There are smaller costs to keep in mind as well. Adding to the estimate is the metal strip that protects the edge of the roof and keep it from rotting. Roofing nails, ridge and hip cap shingles, venting system and ice shielding are smaller items but equally important.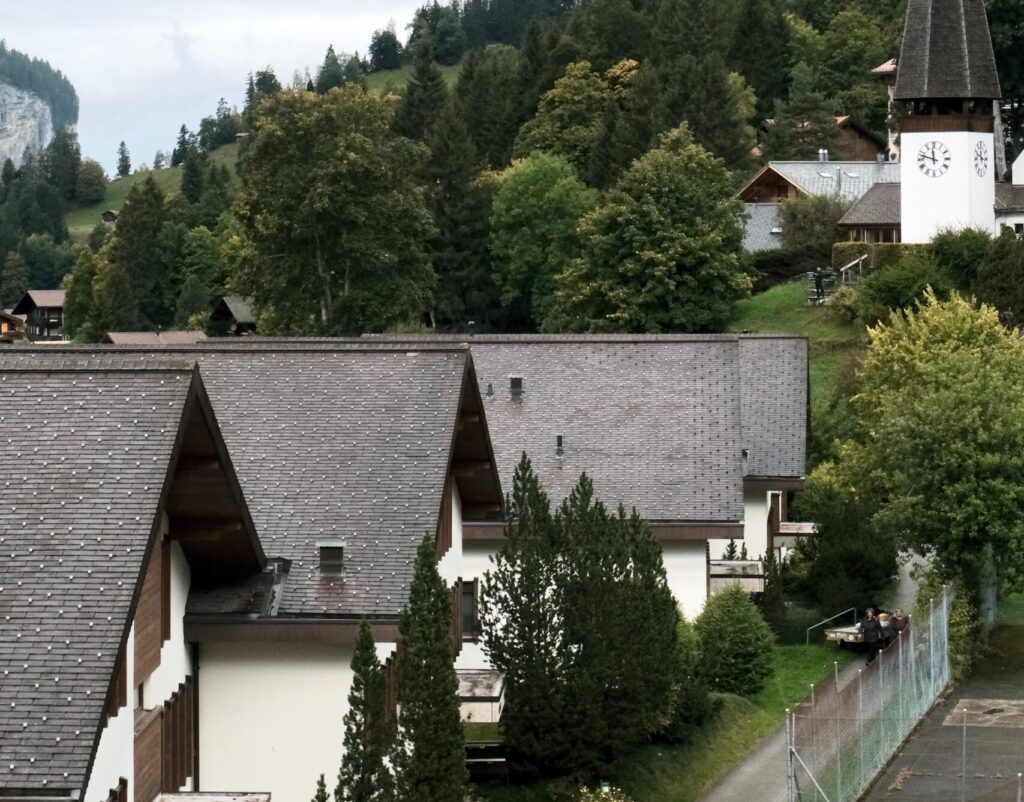 Choosing the Best Products
Estimates involve not only the cost of labor but also take into account the type of roof you're looking to install.
Both asphalt and wood shingles are the most popular for home improvements. Slate shingles are also an excellent option because of their durability. The layout of the top of your home and style of house are key factors to keep in mind when this decision is made.
A product you may not typically think of for a residential roof is metal. Metal roofs fire-resistant with good longevity. The installation is faster too because the material is surprisingly lightweight.
Roofing Contractors
Homeowners face many challenges when replacing anything on their property. One of those biggest challenges is who to hire. Keep in mind, you are substantially investing into your home. Therefore, you want to work with a company that has an outstanding reputation and truly cares about the outcome to your home.
Naturally, the most affordable contractor is the most attractive option. Is there a reason why a contractor may charge significantly less?
Rushing into a hiring decision is never a good idea. To help, we'll break down the main things to look for in a roofing contractor.
The first item to ask about is a contractor's certifications. A certification proves that they have passed state exams to obtain a contractor license. By holding a license they are accountable for the work they perform. It gives you, the homeowner, peace of mind that they use modern techniques and your home is up to code.
Shop around in the local area for the best reviewed contractors. By comparing 3-5 professionals, you can gage each one's general timeframe, effectiveness, costs and availability. With all of these components needed for a roofing installation, it's important to work with a reputable company that has a team of professionals contractors. Look at reviews from other customers that specifically mention a businesses' honesty and trustworthiness.
Final Thoughts on Roofing Estimates
Roofing estimates involve multiple moving parts. Start and completion date, cleanup of construction debris, cost of labor and materials. A solid, experienced roofing company that employs licensed contractors handles those parts with ease.
You're not only receiving a quote for immediate work but understanding policies if future work is needed.
Ask as many questions as possible. Are there any additional costs not included in this quote? What is being done to prevent the same damage occurring? If my roof continues to leaks after you're done, am I covered?
Gold Star Contracting is proud to have certified contractors who work with homeowners on a personal level. We do our best to work within your budget and provide an honest estimate for your roof repair or replacement.
Talk to an expert at Gold Star Contracting by hitting the button below.