As we leave winter behind, the temperatures are starting to rise as flowers and trees burst back into life. But the arrival of spring also means it's time to start getting your home ready for spring showers and the coming summer storms. A big part of that preparation is making sure that your roof is in good shape.
During the winter, snow, wind, and cold temperatures can wreak havoc on your roof and gutters. Even if you recently installed a new roof, it may have sustained some damage, and it's important to make sure you catch it early before it can cause more serious problems.
Here are some things you can do to look for potential damage while also preparing your home for the coming season. Of course, the best choice is to call in a professional roofing contractor, like the expert at Gold Star Contracting. They'll make sure your roof is in good condition, and help walk you through the process if you need a roof replacement.
Clear Debris From Your Roof
Any number of things can end up on your roof, from sticks, pine needles, and other natural materials to roofing debris leftover from storm damage. These materials can easily clog your gutters or roof ventilation, which can lead to extensive water damage inside your home.
Look for Damage, Especially Your Asphalt Shingles
Over the course of the winter, you'll likely experience at least two or three significant storms, some of which might have high winds. It's not uncommon for asphalt shingles to occasionally become damaged or for other parts of your roofing to become damaged as well, including your flashing and your gutters.
It's important not to put off a roof repair, since these issues can quickly compound into larger problems that could damage the internal structure of your home. If you notice any damage, you should call in a roofer right away.
Check Your Attic
Just as you should check your roof for damage, you should get into your attic or crawlspace and look for any sign of water damage, especially any holes that may still be leaking. If you spot mildew, stains, or daylight streaming in through a hole, it's a good indication that you're going to need a roof repair.
Roofing Inspection
The best way to prepare your roof for the winter is to have a trained professional perform a roof inspection. While you may be able to catch more obvious signs of damage, a roofing technician has the training and the experience to catch signs of damage or potential problems that might escape the untrained eye.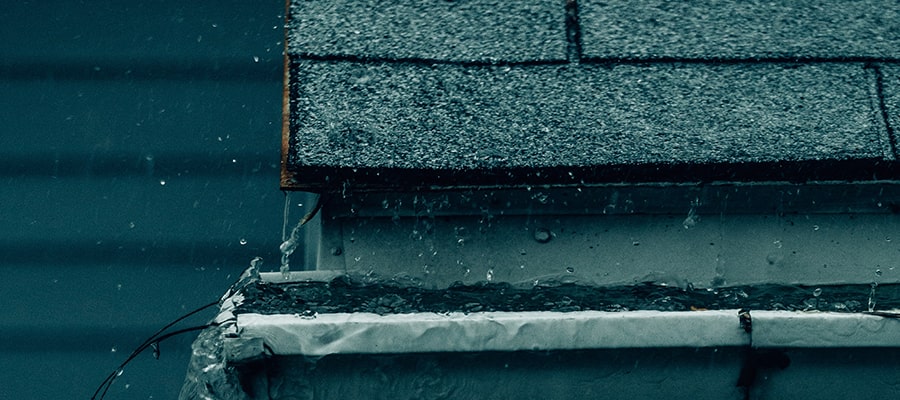 Another reason to have a professional inspection of your roof is that your technician can help you determine if you'd be better off with a roof repair or replacement. There are several indications that it may be time to spend your money on a roof replacement rather than continue repairing your roof over and over again. Here are some signs you may be ready for a new roof:
The roof is older than 10 years
Many missing or damaged shingles
Worn shingles with missing granules
Worn fascia or broken flashing
Frequent repairs, especially on the same area of your roof
If you do decide it's time to replace your roof, spring is the best time of year to get the job done. Although a roof can be replaced as necessary, the mild temperatures and relatively calm weather make spring an ideal time to get your new roof installed. Contact your roofing contractor now to set up your next roofing service.
Gather Roofing Documents
Most home insurance policies and roof warranties require an annual roof inspection in order to stay in compliance with the terms of the agreement, and spring is an excellent time to get this done with each year. Not only can your technician catch any small problems early, they can also help determine if any damage is due to storms, and can help you file a claim for an insured repair.
In order to make your roof repair or replacement as simple as possible, you'll want to make sure you have all of your documents pertaining to your roof in one place. That way, you'll be able to track your inspections, and you can give your insurer or your warranty provider the documentation they need to process your request, which can speed up the process considerably.
Ready For Spring
With the help of a professional roofing contractor, getting ready for spring should be a breeze. You can be sure that your home will be ready for any weather you might encounter, and you won't have to give your roof a second thought. If you're looking for a trusted, reliable roofer near you, contact the experts at Gold Star Contracting today, and they'll set up your FREE estimate today!