High-quality residential roofing increases your house's value and adds a touch of class and elegance, but it also protects everything valuable underneath it. Protecting the things that mean most to you is your roof's top job. Finding a qualified home roofer to handle your residential roofing needs in Plymouth MN, is critical.
Types Of Residential Roofing Material
GoldStar Contracting is a well-known Plymouth roofing company that offers excellent service. Our crew is not only skilled, insured, and qualified, but they also treat each customer with the highest professionalism. We prioritize friendliness and respect and serving our neighbors motivates us to produce the finest work possible every time.
If you are in the market for a new residential roof or wondering if it is time to replace your roof, we are here to assist you.
The following are some of the residential roofing materials available for your home or business:
Asphalt Shingles
Asphalt shingles are the most popular residential roofing material among roofers and homeowners in the United States because they are affordable, durable, and simple to install.  Other advantages of an asphalt roof include the large selection of colors and designs available and the ease of installation and durability in a variety of weather conditions. Asphalt shingles also provide excellent waterproofing.
One of the things we love about asphalt shingle roofs is the variety of styles, from architectural to 3-tab shingles. There are also a variety of patterns and textures with these roofing products. Compared to other roofing materials they tend to lower the roofing cost of your roof replacement.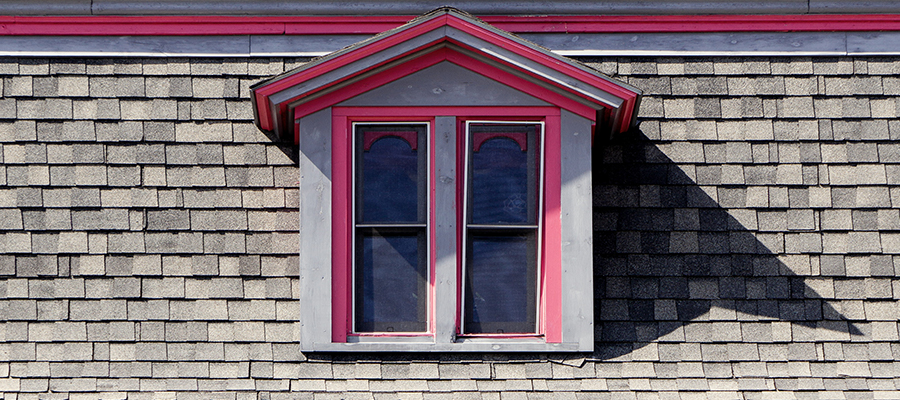 Asphalt shingle roofs last up to 25 years under intense sunshine and temperature variations. Dark asphalt shingles are prone to fading and might have color irregularities.
Algae may leave black markings on a roof, but you may prevent new development by using an algae-resistant shingle with copper granules.
Ceramic Roofing Tiles
Ceramic roof tiles may be the way to choose if you want a lot of individuality in your home, and they are typically durable. The tiles are fade-resistant and fire-resistant. Tiles of good quality should endure 50 to 70 years.
Tile roofs are most typically found on residences with characteristics of Spanish design. To keep rainfall out, the tiles are hung in parallel rows, overlapping. Ceramic roofing tiles have some drawbacks, including the fact that they are not suitable for areas with extreme weather.
Slate Roof Shingles
Slate may be the answer if you are seeking sophisticated roofing material for an expensive property. The benefits include a natural look, fantastic curb appeal, fire resistance, rot resistance, ease of maintenance, and a 100-year projected lifespan. Slate comes in a wide range of colors and designs.
Cedar Shingles And Wood Shakes
Wood shaking shingles are a low-maintenance roofing option. This is especially true if they are made from repurposed wood or collected in a sustainable manner. Wood shakes have been identified as a great environmental choice because they have a low influence on water runoff quality and are long-lasting. With a usable life of 30 years or more, they are a sound and environmentally safe investment for many homes.
A cedar roof is an excellent choice if you want to save money on your energy bills. Cedar is a natural insulator, which means it may help you save money on your heating and cooling bills.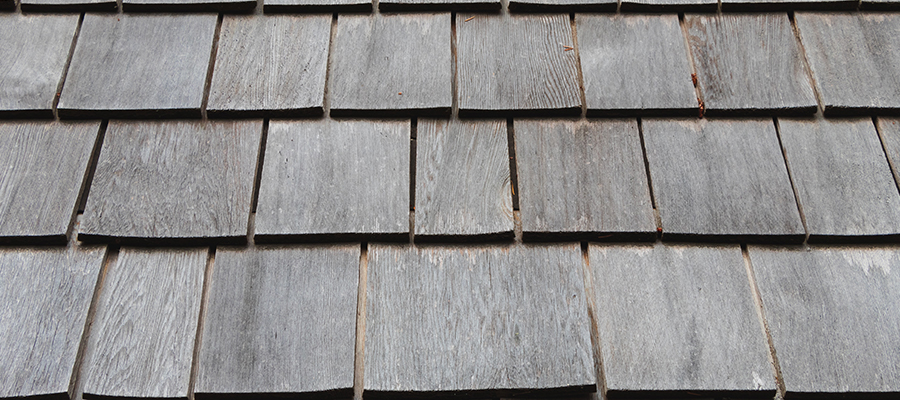 The one downside to cedar roofs is the difficulty with installation. Pick a roofing firm with prior experience is especially important.
Keep in mind cedar roofs are more expensive than an asphalt shingle roof, but may be worth it because of their longevity and energy efficiency.
Metal Roofing
Metal roofs are becoming more popular due to the low maintenance, lightweight, and ecologically beneficial nature of metal shingles. However, installation can be difficult and necessitates getting a contractor that has previously installed a metal roof.
When it starts to lose its luster, repainting a metal roof is a possibility as long as the roof's structural integrity is intact. Repainting a metal roof is frequently less expensive than replacing it.
About GoldStar Contracting
GoldStar Contracting prides itself on providing exceptional customer service. We are dedicated to offering great, targeted residential roofing services to our neighbors to improve our community and revitalize houses.
GoldStar Contracting can handle everything from roof installation to roof replacement to roof repairs. A good roof is the crowning glory of a well-built, well-protected home that also looks great. With the help of our efficient and experienced roofers, you will have a house that stands the test of time.
If you want to learn more about our outstanding residential roofing in Plymouth, meet with one of our roofing contractors for a roof inspection. During the inspection, we will work with you to find the best product for your budget and home.
Start your roofing project with the best roofing company in Plymouth, MN today.
Don't wait! Contact us today for your free estimate!