With more than 50,000 residents, Edina is one of the 20 largest cities in Minnesota. While Edina is only about 15 minutes south of Minneapolis, with easy access to that city's excellent shopping and dining, there's plenty to do in town. With over 1,500 acres of park space and numerous ice rinks, many residents enjoy an active life. Edina is especially well known for hockey, being named by ESPN as "the center of the hockey universe in the United States."
While Edina is a great place to live, seasonal storms in Edina can be tough on local homes. No matter how well you maintain your roof, there's always a chance that a severe storm will come through Edina and cause significant damage. Rain, hail, sleet, snow, and high winds can all lead to the need for roof repairs, or in more extreme cases, roof replacement.
When you need a contractor to help you deal with storm damage in Edina, MN, your first call should be to Gold Star Contracting. We're committed to providing Edina residents with outstanding value, combining quality materials and superior workmanship with an unswerving dedication to customer service.
Inspecting The Damage
It can be difficult to detect storm damage with your eyes alone. While you may find shingles in your yard or dark spots on your roof with a visual inspection, you may miss some less obvious signs of damage unless you know what you're looking for. That's why it's always best to call in an expert to assess your roof, like one of the technicians from Gold Star Contracting.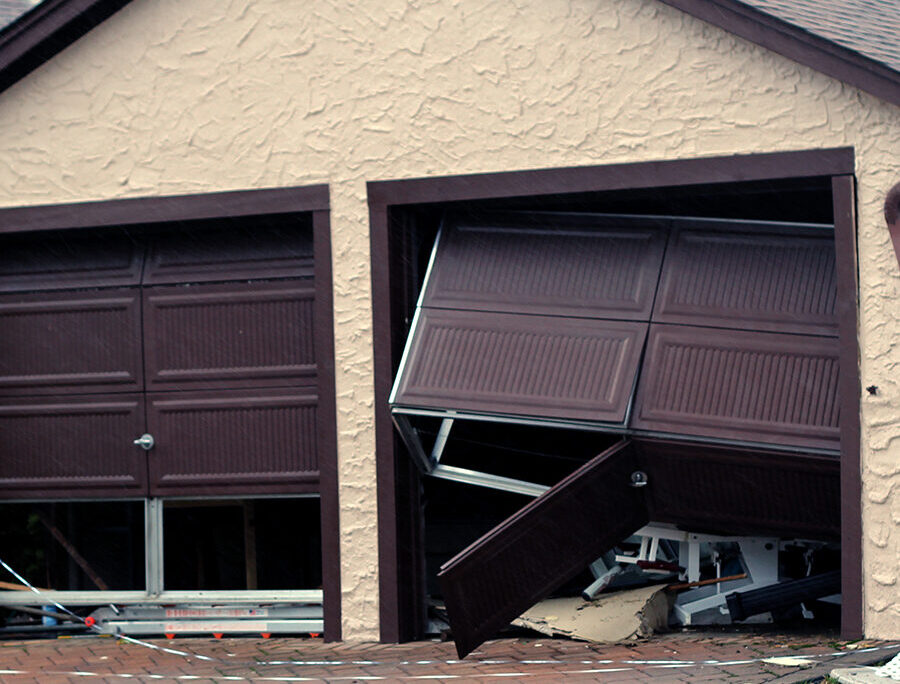 Our licensed and insured technicians have the training and experience to be able to spot subtle issues with your roof that could lead to bigger problems down the line. We have the proper equipment to inspect your roof up close, and we can also perform an inspection of your attic to look for water stains, mildew, or other signs that moisture has penetrated your home.
Roof Repair
If our technician finds signs of storm damage, we can begin repairing your roof right away. While an older roof is more likely to suffer from damage, a strong storm can cause damage to any roof, regardless of its age.
Shingle Repair And Replacement
The most common roof repair after a storm is the replacement of asphalt shingles. While shingles are designed to resist wind and provide a waterproof barrier between the weather and your home, strong enough winds can catch the underside of a shingle, lifting it high enough to allow water to seep underneath and possibly to tear pieces off of the roof altogether.
If your home endures a hailstorm, there's also a chance that the hailstones could have damaged the shingles, punching holes and possibly damaging the roofing felt or wooden decking beneath the shingle. While this damage would be nearly impossible to detect from the ground, the roofers at Gold Star Contracting can track down any potential hail damage from a vantage point on the roof itself.
Gutter Repair
Gutters are an important part of your home's roofing system. By channeling water away from your home, you reduce the impact of that runoff on your roof and on your home's foundation. However, when gutters become blocked — usually by debris or ice — the runoff has nowhere to go and can back up under your shingles, causing the decking to rot. And if you have trees by your home, blowing branches and collapsing trunks can damage or destroy gutters.
We'll assess the state of your gutters, making sure that there are no dents, cracks, or other damage. If we find any issues, we'll work with you to get your gutters replaced, so that you can continue to protect your home from water damage.
Siding Repair
Your home's siding is also at risk in a storm. Siding protects the interior framing of your home from damage, so when a severe storm blows through, it's important to look and make sure that your siding hasn't been compromised. If there are cracks or missing sections of siding, water can freely penetrate the interior of your home, which can lead to extensive damage.
Roof Replacement
Eventually, all roofs need to be replaced. If your roof has suffered from storm damage, it might be the perfect time to consider a roof replacement. If your roof is more than 10 years old, we'll help you to decide if it's more cost-effective to repair your roof or if you should consider your options for a new one. While a replacement is a significant investment, it could save you money over time, reducing your need for repeated repairs.
Your Local Contractor In The Edina Area
Since 2007, we've helped countless homeowners with storm damage in Edina, MN. We've built a reputation as a company you can trust, and our roofing technicians understand the importance of providing excellent work and top-notch customer service. Call Gold Star Contracting today and get your free estimate for roof repairs and replacement!