Storm damage repair in Burnsville MN is, unfortunately, a common occurrence due to the harsh northern climatic conditions throughout the year. Storms can be pretty brutal in this region and leave houses devastated in their wake. Homeowners pay through their noses for repairs and reinforcements to homes with improperly maintained roofs.
Sometimes, you may not even be aware of the storm damage wreaked until it is too late. Recognizing this fact, most insurance companies usually provide a claim period of one year after the storm has passed.
Gold Star Contracting can help you assess the damage to your house and make insurance claims accordingly, thus sparing you a lot of headaches. You are assured top-notch storm damage repair services when you engage Gold Star Contracting for your requirements.
Storm Damage Services In Burnsville MN
We ensure that your house is adequately fortified enough to defend against challenging weather conditions and storms throughout the year. There are four primary services we provide in this regard:
Damaged Roofing Materials
It is common for the roof to suffer regular wear and tear over the course of time. However, the damage may be accelerated in the presence of challenging climatic conditions. Hail and wind can be a challenge in climates like the one in Burnsville, MN. Hail damage and wind damage are the leading cause of storm damage in the area.
Most roofs typically last between 10 and 15 years if they were of good quality and installed correctly. However, snow, ice, and rain can cause immense damage and lead to rotting in your roofs.
Roofs that have been damaged by storms have weakened materials that are susceptible to ripping. Roofs that aren't replaced immediately after a particularly damaging storm can leak and rot.
Rotten Siding
Storms are a double-edged sword. The high winds slam into your house or its roof and chips away at it. Debris, rocks, and ice can further increase the damage and create openings that allow water to seep in. This leads to rotting and mold issues if your siding isn't given ample time to dry itself out.
Weakened Shingles
Storms can cause incredible damage to shingles and leave them vulnerable to further rain damage. Rain can further cause damage and cause new leaks to spring forth and leave your property exposed.
Replace missing or broken shingles the first chance you get. Cracked or weakened shingles can cause your house to be highly vulnerable to extreme rain damage.
Broken And Cracked Gutters
Storms can wreak havoc on gutters as well, causing multiple problems. These are especially vulnerable if there are any trees located next to the property. Severe thunderstorms and wind storms can shake the branches for hours on end and slam the roof and gutters without stopping. This may lead gutters to develop cracks or pull loose from your house.
Damaged gutters can cause other problems as water runs down the side of your house. This steady flow of water can cause foundation damage as well as issues with your fascia and siding.
Why Choose Us
Your roof is an incredibly important piece of your home or business since any damage to its integrity can easily transform a storm into a major disaster. On a few occasions, roof damage might be so devastating that it is best to simply replace the entire roof. Gold Star Contracting carries out roof replacement and recovery service regularly and can offer you honest advice regarding whether you need to replace your roof or not.
We assure you that our service will safeguard your investments and family thanks to our high-quality storm damage repair services. Completing our contracts on time and providing timely responses is our highest priority since this will minimize further damage.
Engage our services to ensure that you are guided through the rebuilding process. We will find a solution that provides maximum benefits for minimum resources. Our goal is to offer a stress-free experience. Here at Gold Star Contracting, we provide unbeatable products, quality service, and unrivaled workmanship, all at affordable prices.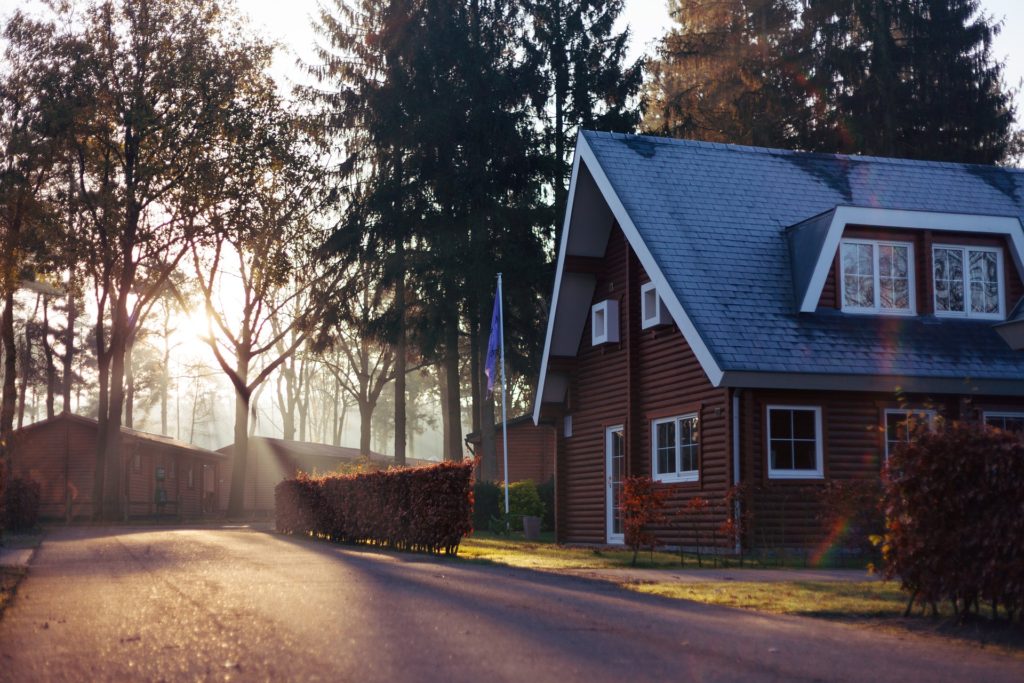 About Burnsville, MN
Burnsville lies 15 miles south of Minneapolis and is located in Dakota County, Minnesota. The town, together with nearby suburbs, comprises the Minneapolis-Saint Paul metropolitan area's southern portion, which is the 15th biggest in the US with around 3.6M residents. Burnsville has a population of 61,481 as per statistics from the 2010 censure.
The city has a number of attractions, apart from the Burnsville Center, a regional mall. It also has a 310-foot vertical ski peak called Buck Hill, a portion of the Murphy-Hanrehan Park Reserve, and the Alimagnet Dog Park.
Buck Hill offers a number of recreational activities throughout the year – Summer offers mountain bike racing and tubing; winter offers parks and trails for both snowboarders and skiers.
Do You Need a Roof Replacement or Repair?
We're a GAF Certified Roofing Contractor and are qualified to aid you in selecting and installing the best roof for your house. We also possess a number of other relevant certifications, which make us an expert when it comes to roof replacement or repair.
It's crucial your roof be of top-notch quality and in perfect condition to protect your house against further damage. We serve a number of other locations as well, including Shakopee, Eden Prairie, Inner Grove Heights, Cottage Grove, Apple Valley, and many more! We provide full storm damage restoration services as well.
Our consultation services are completely free of cost! Don't hesitate to contact us and we'll help you estimate what it takes to replace your roof or repair the damage caused by nature. Don't hesitate to contact us if you have any comments or questions.
We provide a completely free evaluation & project cost estimation at zero obligation. Get your free estimate today.