When should you replace your multifamily property's roof?
You would be surprised at how many clients we talk to who don't realize the importance of keeping their roof in top condition or what the warning signs are for needing a new roof. 
Your roof is one of the most important aspects of your multifamily property. Not only does it protect your residents and the interior of the building from the elements, but it also takes a beating if harsh weather conditions occur. Your roof is the first line of defense!
Many property owners are worried about other things and the roof is the last thing on their minds. However, small, unnoticed damages pile up quickly. Before you know it they have spiraled into bigger issues that are costly to fix.
To help you avoid extra expenses and the worst-case scenario with your roof, Gold Star Contracting is here to help. With decades of experience in roofing services, we know the roofing industry inside and out. Save money and gain peace of mind with our roofing experts leading the way.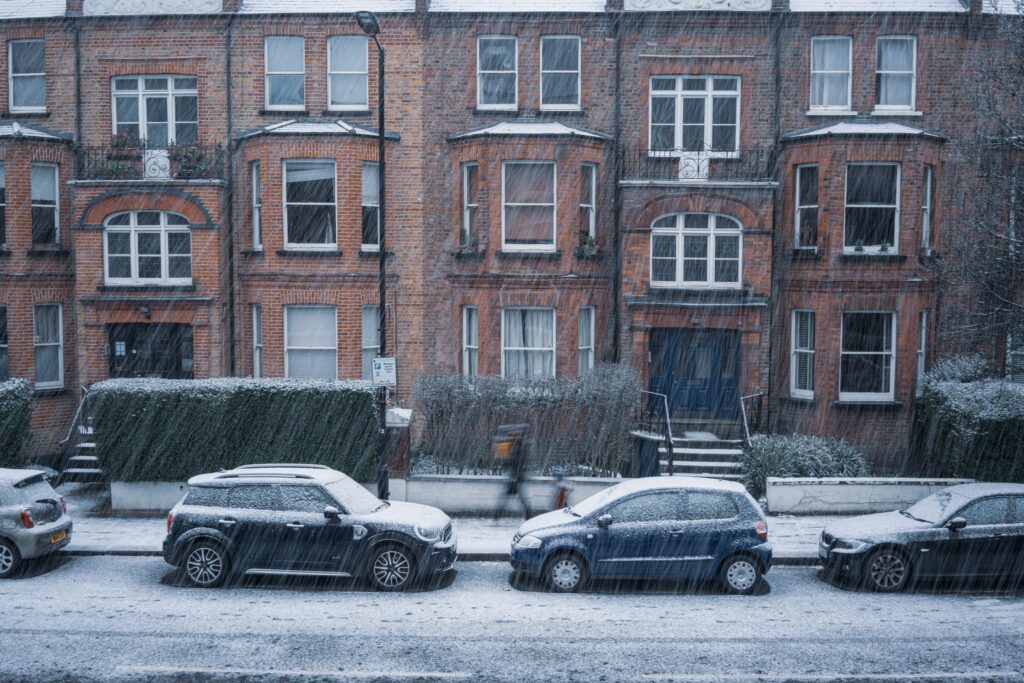 When To Replace A Multifamily Roof
A multifamily property is any residential property that has more than a single housing unit. This includes duplexes, townhomes, apartment complexes, and condominiums. Multifamily properties, due to their nature and high resident turnover, often see lots of wear and tear. 
These properties bring their own challenges when it comes time for a roof replacement or repair. 
If you think your multifamily property may need a roof replacement, start by evaluating with our tips below.
Missing Shingles 
Take a look at your property's roofing system. Is the roof missing any shingles? Particularly after a storm or weather, there's a high chance your roof may be missing a shingle or two.
Often missing shingles are the result of hail damage. Especially in Minnesota, any local can attest to the harsh winter weather conditions. Because of its location in North America, Minnesota's temperatures are extreme.
A single missing shingle may seem unimportant, but it exposes your roof to increased vulnerability. Water can find its way under the roof and cause mold damage, rotting the underlying elements over time. The shingles of your roof are its armor. If your armor is ineffective or missing pieces, you are exposing yourself to potential damage.
Rotting Fascias 
Fascia is the wood alongside the overhang of your roof. The gutters sit above the facia board. Their primary functions are to help the gutters stay in place, prevent water damage to the roof deck and cover open or exposed ends of rafters.
If your gutters become clogged, bacteria can grow, causing the fascia to rot. If the fascia rots, it's very likely other elements of your roof are rotting too. This can be a very obvious sign your roof may need to be replaced.
Water Stains On The Ceiling 
If your tenants are complaining about spotting water stains on the ceiling, this could be a sign of a serious problem. 
There has to be a serious amount of water for it to drip down through the ceiling. This means there is a major roof issue that has gone unresolved for some time. 

Sagging Roof 
Unlike other, smaller signs of damage, this is easier to spot. Water damage can cause rotting on the structural elements which can lead to a sagging roof. Excess weight, such as from a large amount of snow and storm damage can also cause your roof to sag. While a little bit of caving is normal over time, it must be fixed as soon as it is obvious. 
A sagging roof should be addressed by a roofing professional as it can be complex to fix. Gold Star Contracting offers free roof inspections if you would like to get started or concerned your roof is sagging.
Mold, Dark Spots 
Have you ever noticed strange dark streaks or spots on your roof? This is usually a build up of algae due to water damage. If a roof is properly set up and installed, there shouldn't be algae. This is also another sign your roof might need an immediate replacement. 
Noticed Any Of These Signs On Your Multifamily Roof?
If you have noticed any of the above signs, it's probably time to replace your multifamily roof. A rule of thumb is age – if your roof is over 20 years or older, that's a major sign its no longer in good condition and it's time to be replaced.
At Gold Star Contracting, we are experts in helping multifamily property owners and managers solve their roofing problems. We can tackle any roofing project. Our experienced team can assist navigating the entire roof repair and replacement process. We'll handle your new roof installation from start to finish. We'll make this process as smooth and affordable as possible for you and your tenants.
If you are ready to begin replacing your multifamily property's roof, contact our team today for your free estimate. With 13 years of experience you can trust that when you work with Gold Star, your roof is in great hands.
We have repaired and replaced multifamily roofs, commercial roofs and residential roofs. We are here to provide you with the  high quality service our customers have expected from us for over 10 years. Here is what some of our clients say about us. 
We aren't your average roofing company.