Homeowners understand the value of their investment into their homes.  One of the best ways to ensure optimal results when doing any kind of replacement, damage repair or renovations on their property is by using a certified contractor. This has led professionals to get certifications from GAF, CertainTeed, Owens Corning, EPA and BBB.
Being certified is a great way for a business to boost credibility and for potential customers to be able to make an informed decision when searching for a contractor. Not only does it build trust, but it also gives people a chance to make a better decision when hiring someone to work on their property.
We are going to talk about the main reasons why you need a certified contractor and how this is going to ensure an outstanding result when you are working on any property repairs or enhancements.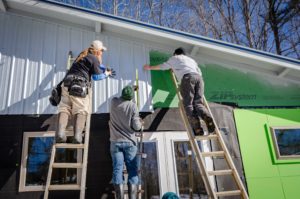 Experience Ensures A Good Investment
One of the biggest mistakes made by many homeowners is to think that they can hire any contractor and will deliver the right kind of results. The problem is that many contractors available actually have very little work experience and no certifications at all. This means that the little they know comes from a short amount of trial and error.
If you hire someone who is not certified, you are risking your investment because you are unable to get a guarantee from the contractor on their ability to conduct any kind of renovation, replacement or damage repair.
Don't forget that a cheaper investment is never going to be a good idea when it comes to your home. The best thing to do is always look for someone with experience and with proper certification. They may charge you more for what they do, but you will have peace of mind that the job will get done properly.
Certified Contractors Prove Their Skills
You can think of certifications for contractors as degrees for doctors. You would never trust a doctor without a proper medical degree to perform surgery on you, and in the same way, you should never trust a doctor without certifications to make any kind of modifications to your property.
This is one of the main reasons why certifications are so important. The demand or quality contracting jobs is high, but some people take the first deal they find and they end up regretting their decision.
Taking the time to look for certified contractors is a great way to guarantee that you are going to be hiring a team of professionals that are going to get the job done efficiently.
They Can Offer Proper Guidance and Advice
Another advantage of a certified contractor is that they have knowledge on how to engage in any kind of project with optimal results. This means that they are also in the position of guiding you and giving you advice on what you should do when you are looking to do any kind of repair or renovation on your home.
If you look for a contractor without certifications, you are likely to find someone who has only gathered basic experience and information. This makes it very hard for them to offer guidance and to be efficient in their job. Not to mention that they are more likely not to be able to do the job with optimal efficiency.
Certifications Provide Excellent Value
There are some people who believe that experience in the field is all that truly matters. To a certain extent, it is very true that experience as a contractor is very important, but a solid foundation on how to conduct any roofing task properly is going to allow a contractor to learn how to engage their job with impeccable results.
The following certifications are essential to ensure that contractors won't be making any mistakes that would take years and maybe even decades to figure out by being in the field and learning from trial and error.
GAF
GAF provides an excellent quality of asphalt shingles for both commercial and residential roofing. They have a certification process with 3 different levels that have several requirements, once someone is certified, they can offer GAF products and the higher-level certification ensures even more perks and benefits for those who hire a certified contractor.
CertainTeed
CertainTeed is a certification that ensures contractors are up-to-date on the last architectural trends, materials and usage. This is considered a highly-respected certification in the industry.
Owens Corning
Owens Corning is an ethical brand of roofing materials. This is another useful and important certification when repairing or installing a roof. It allows people to know that a contractor has received proper training when it comes to roofing jobs and everything that they require in order to be done properly.
EPA Certified
The Environmental Protection Agency certification is a key certification for any contractor to have. It is important to be certified in this because it means the contractors know how to do their job in the safest and most environment-friendly way possible.
BBB Rated
The Better Business Bureau is an excellent accreditation to have. This goes a long way when people have yet to try a service and they need to know if they can trust the venture. The BBB certification is an excellent way to find out which business is worth your time.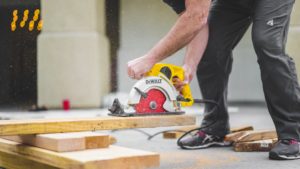 A Certified Contractor Is Needed
Now that you know about the most important reasons why a certified contractor is the best choice, you can confidently choose one that meets the requirements. If you decide to work with a contractor who is not certified, you are taking a serious risk. There are no warranties or guarantees that will help you recover your investment.
If you are a homeowner looking for the best contractor services, you are going to get much better results by hiring contractors who have been properly certified. This is going to save you both time and money.
Talk to an expert at Gold Star Contracting by hitting the button below.