Homeownership comes with plenty of responsibilities. You might find it a tad difficult to adjust to owning a home if you have only previously leased a home or apartment. If your home needs repairs, you are solely responsible for resolving them. Installing a new roof on a home can be costly, but it is well worth the investment. Check out these 5 reasons to replace your residential roof.
Because of our many years in the roofing industry, we understand that our customers may put off having a new roof until it is absolutely necessary. However, it is not recommended to go without a new roof when certain indications are apparent. The following are some of the reasons why replacing your roof may be the best decision for you.
1. Several Houses On Your Block Are Getting New Roofs
With good maintenance, you can trust residential roofing to last between 20 years and 25 years. New residences are frequently part of a larger development project that encompasses a large area of land. This suggests that all of the houses in the area are about the same age and will require roof replacement around the same time. It may be time to consider a new roof if you notice multiple roof replacement projects in your neighborhood.
2. Debris In the Gutters
If you have noticed a substantial volume of debris in your gutters, your aging roof might be the cause. Your roof may start to deplete and shed its material as it ages. The winter months are particularly taxing on your roof. When your roof begins to show indications of wear and tear, it is always a good idea to check with one of our roofing contractors to see if you need a roof replacement.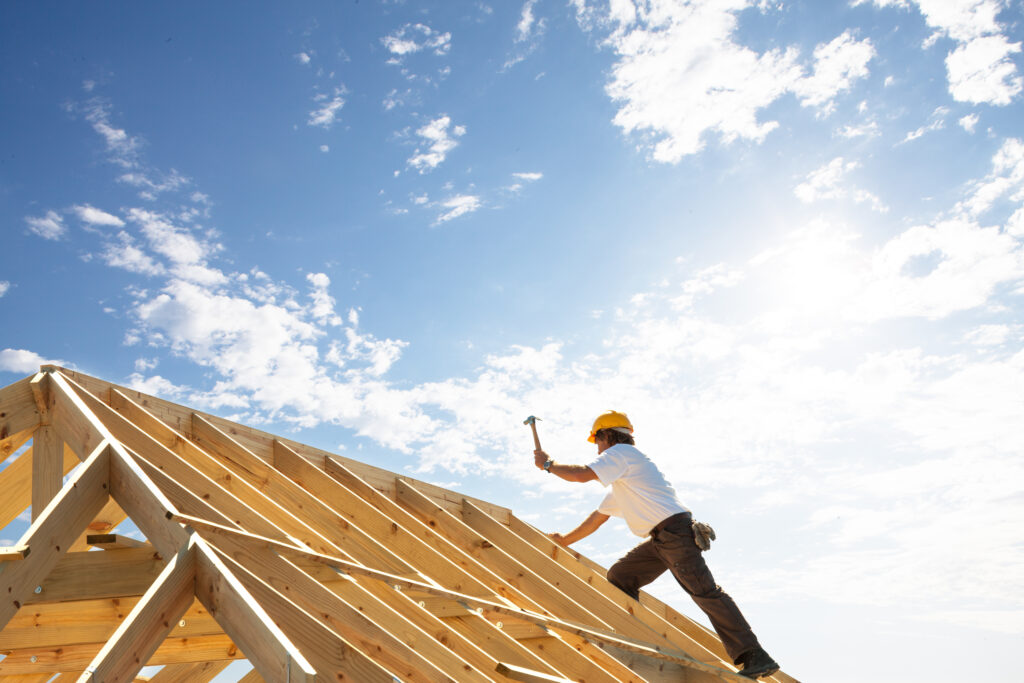 3. Curling and Buckling Shingles
Asphalt shingles are designed to last for a certain number of years. Once the layers of shingles start nearing the end of their typical lifespan, the signs of dilapidation will be obvious. This is why you need a roof that can withstand precipitation in all weather conditions.
When roof shingles curl and buckle like a dry piece of paper, it is an indication that the elements have done irreparable damage to your roof, and it is time to replace it. Otherwise, the curled roof will start trapping water, which will eventually cause rot and leakages. You may need to remove or replace these architectural shingles for safety.
4. Roof Discoloration
The sun will fade the color of your roof gradually. Rain, sleet, and snow, among other weather components, can degrade the appearance of your roof. If you see dark areas on your roof, you should contact us right once. Discoloration does more than only detract from the appearance of your home; it can also indicate that your residential roofing is failing.
5. There Are Bald Spots On The Roof
Roof bald patches provide the ideal conditions for moisture to infiltrate into your home and cause water damage. It is critical to contact us as soon as your roof starts to deteriorate. A few bald areas can quickly evolve into a wood rot and mold problem in your home if ignored.
Leaks are the most obvious evidence that you have a problem with your roof and that it may need to be replaced. You may notice discolorations on your ceilings, which may signal that moisture is leaking in from your roof.
Water will follow gravity and pass through the insulation and even along with the wiring of your home's internal system when it enters your home. It is time to call a roofing contractor if you have any leaks or signs of moisture.
Contact Gold Star Contracting Today!
We hope these 5 reasons to replace your residential roof were helpful. The warning signals listed above often mean that your roof needs to be replaced. Trying to avoid these problems is a formula for catastrophe, and it will almost always result in major water damage. When you consider the difficulties that a new roof can avert, the money spent on it is well worth it.
If you are still unsure whether a roof replacement is required, give us a call. We can send someone out to your property to inspect your roof's structural condition.
Our roofing experts at Gold Star Contracting are committed to helping homeowners restore their homes by installing a high-quality roof. Our experts are always willing to assist! We offer a variety of services including roof maintenance, roof repairs and roof replacements and so much more. We can also repair or replace a variety of types of roofs including metal roofs and slate roofing.