Before you know it, spring will be in full bloom, meaning homeowners around the globe need residential roofing tips to avoid potential storm damage. 
We've been in the commercial and residential roofing business for a long time, so we can attest to the importance of maintaining your roof to avoid costly storm damage repair, hail damage repair, or even roof replacement. 
Preparing For Storm Season
While we do our best to ensure all our customers have a secure roof overhead, the truth is stormy season is fast approaching. 
Considering you can't control the weather, how you prepare for storm damage goes a long way in roofing services. If you're not sure what to do, here are five residential roofing hacks in the opinion of a local roofing company.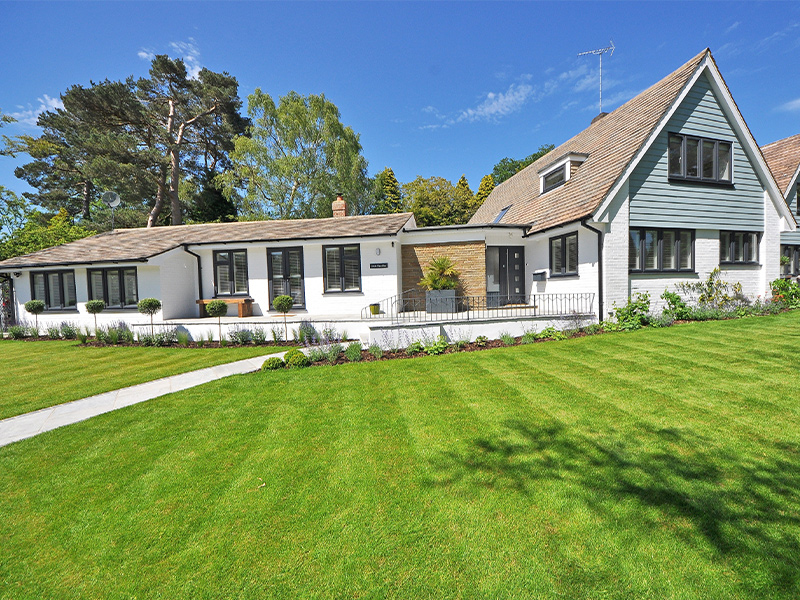 We did our best to include roofing options that apply to various roofing shingles and types. Whether you're dealing with metal roofing, slope roofing, wood shakes, or other quality materials, we can help keep you safe! 
Let's get started. 
1. Apply a roof coating
The application of roof coating is a process that expands the life of existing roofing systems. Essentially, this roofing product is an added layer of protection for your residential roof. Owing to its elastic-like properties, roof coatings keep water out and protect your structure from storm and hail damage. 
Types of roof coatings include silicone, acrylic, and polyurethane, to name a few. Our expert roofing contractors can assist with roof coating applications for various residential and commercial properties.
2. Trim nearby tree branches
Our second roofing tip may seem like common sense, but we see damage from nearby trees every month of the year, particularly spring and fall. By all means, keep the beautiful trees on your property. However, we recommended trimming any branches hanging over your roofing structure every season. 
Above all is your safety, and fallen tree branches are one of the leading causes of residential and commercial roof replacement. Not to mention, you can easily avoid this kind of accident with routine maintenance. 
3. Check caulking around all flashings
The next thing you can do to avoid costly storm damage is to check the caulking around all flashing. While you have the ladder out, go ahead and inspect the gutters and siding for cracks and winter damages as well. But more on that in a moment.  
Seeing that leaks cause a large percentage of storm damage, a simple solution is to check the caulking and replace it when needed. What's more, caulking saves energy, acting as a sealant. A little glue goes a long way in residential roof maintenance. 
4. Inspect shingles for damage each season
Although most types of asphalt roofing hold up very well during the winter months, it doesn't hurt to inspect your shingles now. Regardless of the color and style, a quick visual check helps locate potential problems before it's too late. 
Undoubtedly, preventative measures save you a lot of time and money in the long haul, but quality roofing is the best long-term solution.
5. Maintain the gutters and siding
While gutters and siding may seem less critical than roof structures, they undergo lots of damage during the spring as well. And quite often, minor issues with gutters and siding end up causing much bigger problems down the road. 
A small amount of water leakage can result in massive damage to your roof and home, so you need to clean and maintain your gutters just the same. 
Reach Out Today for Expert Roofing Services
At Gold Star Contracting, we pride ourselves on superior roofing services with outstanding value and energy efficiency. If you're looking to prepare your home for the stormy season, give us a call ASAP. 
Our seasoned roofing contractors are available to assist you with a wide range of roof repair services and installation, including:
Residential Roof Replacement & Repair
Commercial Roof Replacement & Repair
New Construction Roof Installation
Whether you're experiencing significant storm damage or are looking for a brand new installation, we're here to help! Our experts have experience with a wide range of roofing materials, extending far beyond asphalt shingles. 
Call us at (612) 254-1438 and get a free in-home consultation or estimate today!