Spring is here, meaning the rainy season is upon us. When it comes to protecting the value of your home this season, nothing is more crucial than keeping your home dry. And that means making sure your siding, gutters, and roof are in tip-top shape. So before the next significant rain, make sure to look out for signs that you need siding repair.
Over the years, we've seen firsthand what happens when homeowners ignore minor damage to siding and roofs. What starts as a small crack or leak ends up causing huge problems later down the road. Throw in a dose of bad weather, and things get expensive quickly. But it doesn't have to be that way.
Below, we'll share three signs that you need siding repair or replacement. After that, we'll discuss the popular types of siding and their unique advantages.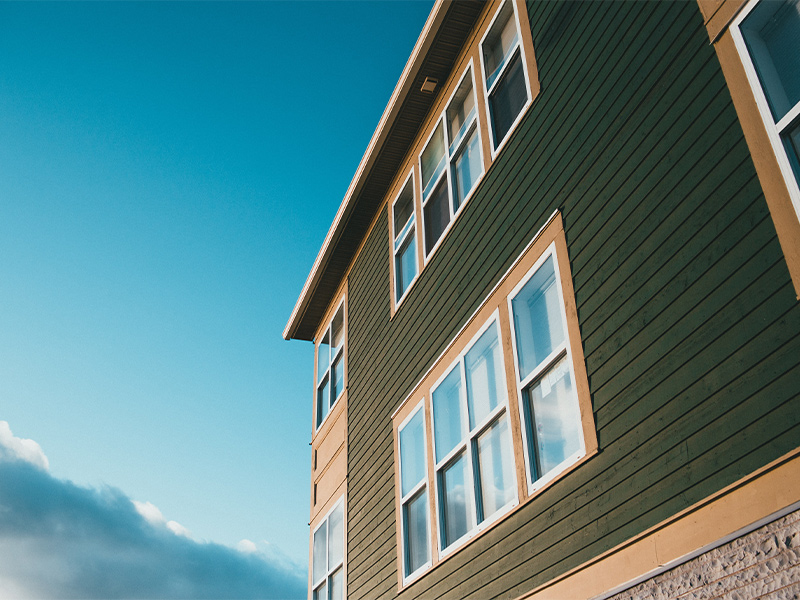 If you get to the end of this article and feel like siding, gutter, or roofing services are a good idea, please reach out for more information.
3 Common Signs You Need Siding Repair
Checking the condition of your siding is as simple as giving an inspection. While you can notice most of the items on this list with the naked eye, we recommend grabbing a hammer and ladder for a more thorough exam.
It's essential to check every piece of siding from the top down. It only takes one small crack for water to leak in, causing big-time damage. If you run into any issues mentioned below, you'll likely benefit from siding repairs or new siding installation.
1. Siding is cracked, split, or weak
Aside from cracked siding, be on the lookout for warped pieces and, most importantly, rotting. It's a good idea to grab a hammer and tap on any areas that look weak. If the siding is soft or brittle, you may have a problem. Take note of the location and continue checking your home for other spots. Odds are you'll discover more. If you find damage and need aluminum, vinyl, or wood siding repair, Gold Star Contracting is here to help
2. Fungus and moisture
The next thing you need to look out for is visible fungus and mildew. Check the exterior first and pay careful attention to the cracks and seams. Mold loves to grow in small spaces, and it's often a sign that water is getting in somewhere. With that said, don't conclude your search with the exterior. Often, moisture gets in from the siding, causing damage to your drywall. In any case, we advise investigating the source of fungus and mildew.
3. Worn, blistered, or bubbled siding
Wear and tear is the third thing to look out for, including blistered, bubbled, or chipping paint. While these may seem like minor issues, siding protects your home from the elements, so they must hold up. Any damage to siding means it cannot perform its critical role. With water, every centimeter of siding matters. Even tiny cracks and faded paint can be enough to let in moisture.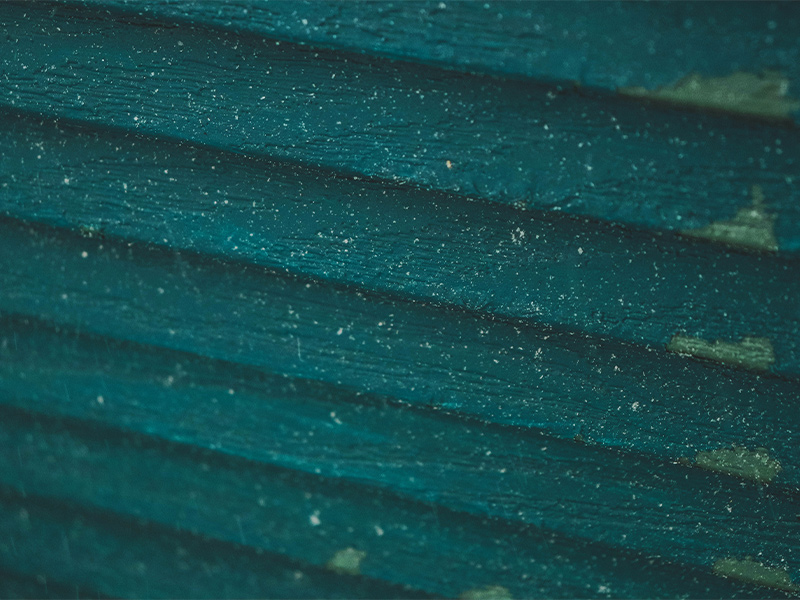 Other warning signs: Increased power bill, sagging/warping, missing and rusty nails, noisy during windy weather, in need of regular maintenance, shrinking or cracked caulking
Types of Siding
Over the years, we've dealt with all types of siding, including vinyl siding repair, aluminum siding repair, and wood siding. Our siding installers are the best in the business, and they can work with any material. However, each type of siding has pros and cons. Here's a quick overview of some of the most common types of siding.
Vinyl Siding
Vinyl is a popular type of plastic exterior siding. Homeowners like it because it's durable, looks nice, and acts as a reliable weatherproofing. Vinyl siding lasts 20 to 40 years. On average, vinyl siding costs $4 to $5 per square, excluding labor and materials.
Pros: affordable, low maintenance, customizable, weatherproof, easy to install
Cons: it may lower the home's value, color fading, easy to break compared to other materials
Aluminum Siding
Although aluminum siding has declined in popularity, it still exists. Homeowners like it because it's cheap, fireproof, and rustproof. It's also lightweight. The average lifespan of aluminum siding is 35 years and more when properly maintained. The price range for aluminum siding is between $5 and $9 per square foot, a fairly wide margin.
Pros: made from recycled materials, lightweight, affordable
Cons: easily dented, corrosive, above-average maintenance
Green Siding (Fiber cement)
Environmentally friendly siding options are becoming more popular every day. Fiber cement is one of the most common types of eco-friendly siding. It's also durable and saves a lot of money on potential repair costs. Fiber cement siding lasts anywhere from 25 years to a limited lifetime. The price varies depending on the finish, size, and source. Fiber cement siding runs up to $5.25 per square foot without the installation costs.
Pros: Durable in all types of weather, longevity, low-cost profile, resistant to fungus and UV rays
Cons: High installation costs, absorbs moisture, requires regular maintenance
Are You Ready for New Siding or Gutters? Contact Gold Star Contracting Today!
If you're looking for high-quality siding installation and repair or gutter installation and repair, look no further than Gold Star Contracting. Since 2007 we've serviced thousands of homes throughout Shakopee, MN, and beyond.
We're proud of our Gold Star reputation, and we have the experience and skills to back it up. Our seasoned siding pros can get the job done, whether you need standard vinyl siding installation or repair or even new gutters.
All good with your siding? Don't forget to check your roof while you're at it! We offer next-level roofing services, including:
Residential roof replacement and repair
Commercial roof replacement and repair
Multifamily roof replacement
Storm damage repair
New construction roof installation
Please call (612) 231-1597 for a free in-home consultation or a free roof replacement estimate today!