If you're a homeowner in White Bear Lake, Minnesota, looking for professional siding repair, you've come to the right place.
When it comes to maintaining your property's curb appeal and energy efficiency, the siding plays a crucial role. Over time, siding can become damaged, and repairs or replacement may be necessary. At Gold Star Contracting, we specialize in providing high-quality siding replacement services in White Bear Lake and the surrounding areas.
Roof & Siding Experts In White Bear Lake
First, we understand that your home is your biggest investment, and you must maintain it to keep your property in its best condition. Our team of roofing and siding experts has the knowledge and experience to handle wood, vinyl siding repairs, and more.
We're committed to providing exceptional customer service, and we take pride in our work. We're not happy until you're 100% satisfied with our services.
Fast & Affordable Siding Repair
At Gold Star Contracting, we understand that siding damage can be stressful and inconvenient. That's why we offer fast and affordable services for all. We highly recommend that you don't put off siding repairs, as it can lead to more significant problems in the future. Examples include energy loss, water damage, and mold growth.
We can handle a range of repairs, from fixing a small hole in your vinyl siding to replacing damaged wood siding. The cost of your replacement siding will depend on the size of your home and the extent of the damage. However, we'll work with you to provide a fair and transparent quote.
Our Gold Star Services
In addition to siding repair and replacement, we offer other Gold Star services to keep your home in top condition. Our services include storm damage repair, insurance claims, new construction, multi-family roof replacements, and project management.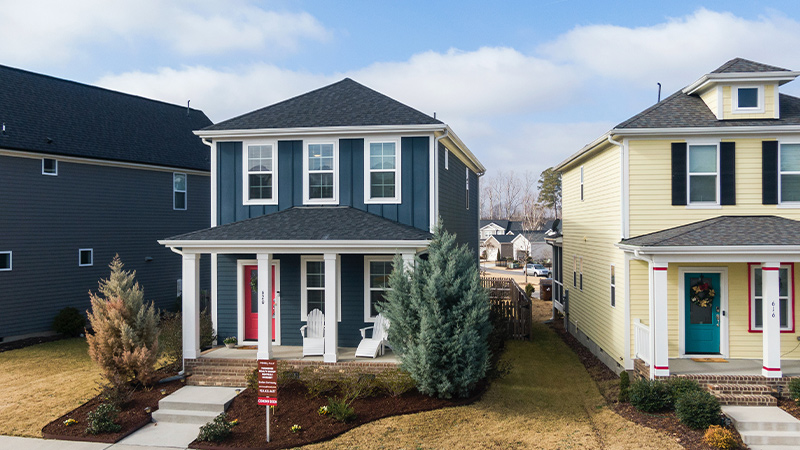 Storm damage can cause significant damage to exterior siding, and it's essential to address it as soon as possible. We'll work with your insurance company to ensure that your home is restored to its original state. Rest assured, our project management team will ensure that your project runs smoothly, on time, and within budget.
How to Choose the Best Contractor
Choosing the right contractor is very important. In fact, it's the only way to ensure you're getting quality workmanship and materials. Here are some things to consider when choosing a contractor:
Experience – Look for a contractor with experience in vinyl siding repairs. Gold Star Contracting has been in business since 2007 and has the knowledge and expertise to provide quality services.
Reputation – Read reviews and testimonials from previous customers to see what they say about the contractor's abilities and customer service.
Insurance – Ensure that the company has liability and workers' compensation insurance to protect you from any accidents that may occur.
Communication – By all means, a good contractor should have excellent communication skills and keep you informed throughout the project.
At Gold Star Contracting, we're committed to providing exceptional service and quality craft. We'll work with you every step of the way to ensure that you're satisfied with your new siding.
About White Bear Lake, MN
White Bear Lake is a beautiful city in Ramsey County, Minnesota, with a population of over 26,000 people. It is named after the largest in the area, covering 2,428 acres.
The city has many attractions, including parks, beaches, and trails. The White Bear Lake beach is a popular destination for swimming and picnicking. Additionally, the Tamarack Nature Center offers hiking trails, nature programs, and a playground.
Contact Us Today For Your Free Quote!
If you're in need of siding repair or replacement in White Bear Lake, don't hesitate to contact Gold Star Contracting. We offer fast and affordable repairs, and our team of experts is committed to providing exceptional customer service and top-rated workmanship.
Contact us today for your free quote. We'll work with you to provide the best solutions for your home's siding needs.